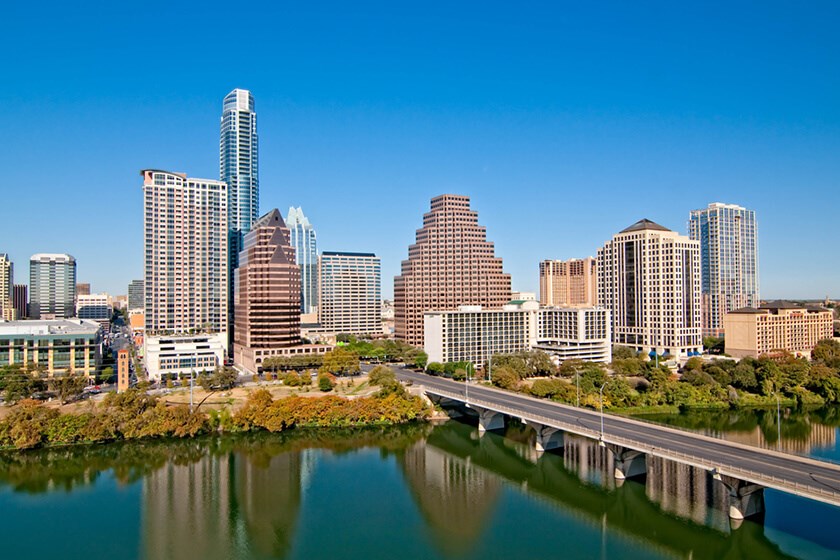 Austin, TX has a population of more than 930,000, making it the fourth largest city in Texas. Austin, the Capital city of Texas, is located near the beautiful natural landscape of Texas Hill Country. People from all over the country travel here to explore all that Austin has to offer. The city is so rich and diverse with culture! Whether you love the outdoors, shopping, cooking or are a lover of art and music, there is something for you.
For those traveling out-of-town by air, the nearest airport is Austin Bergstrom International Airport (ABIA), and is located about 30 miles from our office. The airport conveniently has several car rental companies located at the airport, such as Avis, Enterprise, and Hertz.
Again, there is so much to see in Austin! If you are a lover of outdoor swimming, be sure to check out Grotto Hamilton Pool. However, call ahead, as the pool has limited capacity. If you are near downtown, Barton Springs Pool is another popular attraction that is open every day except Thursday. There are also several great hiking locations, such as Mount Bonnell, which has such breathtaking views of Lake Austin. However, if you prefer indoor entertainment, South Congress Avenue is filled with fabulous restaurants, food trucks, farmer's markets and boutiques. When you are visiting Round Rock Health and Wellness, don't miss out on the chance to spend some time touring this lively city. Our staff is happy to suggest local hotels, restaurants, and attractions to make your stay more enjoyable.