At Round Rock Health and Wellness, maintaining physical health goes beyond daily exercise and good nutrition. We proudly offer a variety of natural health services to help your body find its path back to wellness. While other massage facilities offer a "1 hour" massage that typically breaks down to 45 - 50 minutes of table time since the appointments are booked for 60 minutes and include consultation, as well as getting on and off the table, our massages are booked for 75 minutes so the client can receive the full 60 minute massage, The 15 minute buffer means no one should feel rushed on or off the table. There are various techniques that can be used and combined to help you feel better, including massage therapy, acupuncture, and routine chiropractic adjustments. Massage therapy is one of the highlights of our Wellness Club. Massaging pressure points and tightness in muscles can be a vital aspect towards feeling healthy. This is because when we work out, or overdo it, and put stress on our bodies, the physical activity creates microscopic tears in our muscles. These tiny tears are responsible for the soreness we may experience a day or 2 after a particular activity. Soreness of this nature isn't isolated to physical exercise alone. The everyday "weekend warrior," who loves to bike, hike, and be active, as well as pregnant women, can experience aches and pains and discomforts, which is why we cater therapy to the needs of each client.
Round Rock Health and Wellness is proud to offer our clients exclusive membership to our Wellness Club. Our highly trained Therapists are proud to serve you to relieve any soreness, stiffness, and pain you may be feeling due to strenuous exercise, injury, or daily living.
60 Minute Massage $65 for our Wellness Club Members
Reviews
"Every Massage therapist and office staff member I have interacted with over the past 10 years have all been fabulous. I definitely recommend to everyone for both massage and chiropractic services! I have been a member for over 10 years and extremely happy with Round Rock Health & Wellness!"
- C.P. /
Google /
Jun 12, 2017
"They are so nice and helpful. I've only been 3 times and already notice a huge difference in my pain level and range of motion."
- P.W. /
Yelp /
May 11, 2018
"Dr. Blair is extremely knowledgeable and very gentle. I've also had great experiences with the massage and acupuncture here."
- A.Y. /
Yelp /
Apr 28, 2018
"I had my first Chiropractic treatment yesterday with Dr. Miller and I am beyond pleased. I have been struggling with Sciatic pain for well over 5 years and the treatment I received in one visit was amazing. I left feeling the blood flow and some relief just in one visit. Highly recommend going to see Dr. Miller."
- M.C. /
Google /
Apr 25, 2018
"Where do I even begin? I have nothing but positive things to say about RRHWC. You walk in the door to see 1 of 3 sweet, bright eyed desk girls who all know my daughter & I by name. The office is so clean and well put together too. The massage staff are amazing as well, Stefanie is my favorite for sure, so kind but has the strong hands???????? Now on to, Dr. Blair. I could say she saves my life DAILY. I have an awful back condition, two different issues, in two separate parts of my back. I have been trying chiropractor after chiropractor, but tired of the cookie cutter treatment I was being given. Dr. Blair takes the time to talk with me every time about what's going on, and what the solution is. Whether is an adjustment from her, a change in diet, or just some stretches; she lays it all out for me. Not to mention, she give my daughter amazing care. Solving our digestive issues, allergies, and especially her ATTITUDE :) If you're looking for a chiropractor just stop now because you've found the one!"
- C.E. /
Google /
Apr 24, 2018
Previous
Next
Our Wellness Club services include a wide variety of massages to suit your body needs. Patients can choose from the following treatments:
Deep Tissue Massage
Sports Massage
Trigger Point Therapy
Lympatic Drainage
Prenatal, Pregnancy, and Post-Pregnancy Massages
Members can choose from a 60-minute massage or a 90-minute massage at the rate of $65 for 60 minutes or $95 for 90 minutes, which allows them to pick and choose the therapy of their choice, while enjoying discounts spa services and gift cards and then have access to all the other healthy living services we offer. Our Wellness Club has various components outside of massage therapy, including acupuncture, chiropractic, weight loss, and nutrition. Appointments can be easily made online or by phone. If you are an official member of our massage wellness program and are unable to make it in for your monthly massage, a family member or friend is allowed to take your appointment with no hassle.
Wellness Club Memberships
Our Wellness Club has been locally owned since 2004, and managed by owners, who place customer satisfaction at the forefront. Our experienced Massage Therapists have been with us for many years, and they make certain the patient experience is relaxing and exceptional. Our membership program is the easiest way for individuals to maximize the therapies we offer. Wellness Club members are not bound by a contract, and can cancel their membership at any time. Unlike other massage facilities, we do not charge for the full year upfront. The 1st of every month your credit card will be billed in the amount of $65. Some membership specifics include:
One 60 minute massage during the month
Massages that aren't used can be carried over – up to 6 months
Appointments are scheduled with 15 minute breaks between sessions to allow our guests time to dress and transition back to the day.
All unused massages expire when the contract is terminated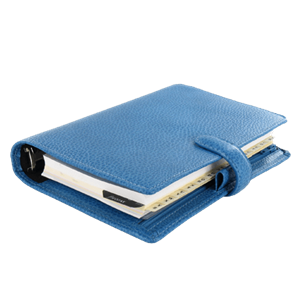 Join Our Wellness Club Today!
Our skilled Therapists are committed to providing you with the utmost care, while also allowing you to experience a tranquil and calm treatment session. Joining our Wellness Club enables patients to receive a monthly, therapeutic massage at an exclusive discounted rate. Pain and stress wear on the body and negatively affects our overall well-being. We know you will feel healthier, and be in less pain because of these monthly visits.
Our Licensed Massage Therapists are readily available to help ease any discomfort or stiffness you may be suffering. We invite you to call our Round Rock Health and Wellness office to learn more about the features, benefits, and packages our club has to offer.