Healthy RoundRock Weight-Loss Center uses the Ideal Protein Weight Loss Method
Ideal Protein is the highly successful program that does not only focus on weight-loss, but on health and vitality via focusing on teaching our clients healthy lifestyle habits. It is a program with a Beginning, Middle and and End. The Ideal Protein Weight Loss Method is a medically designed and practitioner monitored protocol containing 2 key components – weight loss and a healthier lifestyle education to assist and guide you in maintaining your results after dieting. In other words, this program is not just focused on losing weight, it is focused on gaining vitality and helping you maintain this new vital you for the rest of your life. We want this to be the last diet you will have to go on.
Ideal Protein protocol has evolved for over 20 years and will continue to do so as science warrants change and modification. It was was originally developed over 2 decades ago by Dr. Tran Tien Chanh who focused his career and research on nutrition, with a very specific emphasis on the understanding of the cause and treatment of obesity and related side effects.
Feel free to click the link below as to view a video that will give you a good overview of the program.
//www.youtube.com/watch?v=f9ftdLycp1M
Understanding the Underlying Cause of Weight Gain
According to Dr. Tran Tien, "The cause of many weight issues in a modern society is insulin dysfunction. A diet that is too abundant in unhealthy fats and refined sugars such as in breads, cereals, muffins, cakes, pastries, pasta, pizza, rice, corn. This essentially describes the Standard American Diet otherwise known as the SAD diet. Consuming these unhealthy foods causes the pancreas to produce an overabundance of insulin, which in turn causes blood sugar to drop causing hypoglycemia. As a result of the drop in blood sugar, the individual will then experience excessive cravings, leading to over eating and weight gain.
One of Insulin's primary functions is to regulate blood sugar levels, however, it is also the hormone that facilitates the transport of fat (triglycerides) into the fat cells. As long as it stays elevated, insulin works against us by not allowing the fat to used as energy. Now, because the blood sugar has dropped (and we can't access the fat as a fuel source for energy) it creates "sugar cravings'. This leads and the vicious cycle of weight gain and chronic inflammation. It is the goal of our team of talented Ideal Protein certified coaches and Dr. Binner who is a Certified Functional Medicine Practitioner to help you break this cycle and return to a more lean and vital you.
Our mission for you isn't just significant weight loss, it goes way beyond that. Our goal is to supply you with the tools, training and accountability to direct you on a clear path to your goals of a slimmer and healthier you. Our goal is for you to return to or find the best and healthiest version of yoo. This is the primary reason that when Dr.Binner finished his research into all available weight-loss programs, the choice was clear, For this reason we partnered with Ideal Protein to bring you what we feel is the best program available.
More often then not, getting fit seems like a daunting task. The most challenging part is getting started, This is why we have worked hard to create a program for your success. Achieving health goals can be frustrating, and that's why we strive to provide our patients with a positive support system and atmosphere. At Healthy RoundRock Weight-Loss IP Center, we understand that when it comes to dropping pounds, we can all use some help. We'd love to partner with you, because together, we are a team.
About Our Weight Loss Center
Our facility also offers the Ideal Protein Weight Loss Program that is supported by our highly capable and passionate Health Coaches, Judy, Kari, Kendall and Katie. As this is a practitioner monitored program, Dr. Craig M. Binner, DC, CFMP who is the Clinical Director of the program works closely with the coaches to help achieve the best and optimal results. Rest assured, if when Dr. Binner reviews your health history, if he feels this program is not for you, he will inform the coaches as to direct you to a more appropriate path to your goal. Dr. Binner also works stays in contact with our dieters personal physicians through out a dieters journey. Yes, we want your doctor to be fully informed of your progress, but it frequently the case, as you lose weight, your doctor will have to make reductions in your medication when warranted. Yes, isn't that great and not too surprising, as the body returns to a healthier and more vital state, it requires less medication. I think we all can agree that this is a good thing.
Our is fully staffed by individuals who genuinely care about your health. Our Health Coaches work personally with our patients as to guide them through their weight loss journey. Health Coaches consult with patients on their goals and educate them on healthy eating and lifestyle modifications. You are not in this alone! Our staff understands how challenging it can be to lose weight, and that's why we are always available for encouragement and motivation. We are here to help you live a more vibrant life.
In addition to our Ideal Weight-Loss Program, our clinic also offers addition services such as chiropractic, functional medicine, massage and acupuncture.
During your consultation, one of our passionate and experienced Health Coaches will meet with you to obtain your weight, height, perform a BCA ( Body Composition Analysis) as to assess body fat %, hydration and lean body mass. In addition you will fill out and the doctor will review your medical intake information as to make sure the program is a good fit and safe for you to initiate. Your coach will also take measurements of your waist, hips, chest etc as to know where your starting point is. This is exciting as when your body transforms, you and your coach will reflect back on these measurements as to see just how well you are doing. Following this, your coach will discuss with you what your goals are as to make a comprehensive and effective game plan to achieve those goals . Patients are then able to see if they fall in the underweight, normal, overweight, or obese category. Your coach will fully review our protocol, costs and expectations during your initial consultation. Your coach will be there for you every step of the way.
Here is a video that will give you a good idea of what your visit will involve: //www.youtube.com/watch?v=Jrv3vgzDAww
There are so many benefits to losing weight and taking control of your diet. Shedding just a small percentage of your overall body weight can significantly increase your health and vitality in not so suttle ways. Weight loss not only improves the way the body looks, but the way the body and mind function.
Patients, who lose weight and apply healthier lifestyle habits often report feeling happier, more confident and optimistic. There are many reasons for that so let us just list a few. By living with healthier habits, including diet, exercise, rest, stress reduction etc... Many patients experience better mood, increased energy, less pain due to less load on joints, improved libido and reduced inflammation.
As this is a practitioner monitored program, all of our patients that are on medication are encouraged to have periodic visits with their medical doctors as when a person loses weight We value and view the Medical Doctor as a vital member of your team in getting you lean and healthy. At every 15 pound loss interval a report is sent to the patients Medical Doctor for a re- assessment. In many cases the dose of the medication the patient is on has to be reduced and in some cases totally eliminated. Of course this is always between the patient and their doctor. If the medications can be reduced, we see that as a positive as most are costly and have side effects.
So, what are you waiting for? Come to meet with one of our coaches to start your journey to a better, leaner and more vital you today.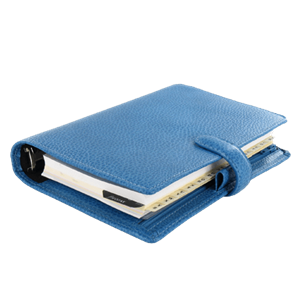 What Have You GOt TO Lose?
We want to help you lose weight! If you are wanting to take charge of your health and get physically fit, call our office or visit our website. We'll be happy to set up an appointment with one of our Health Coaches.
See our schedule of workshops here.