Initial 60 Minute Massage $65
A Swedish massage is great for anyone new to massage to anyone who wants to relax. Using a variety of strokes from kneading to light, rhythmic tapping, a Swedish massage focuses on the top layers of muscle in the body. Along with joint movement guided by the massage therapist, a Swedish massage relieves muscle tension to relax and energize the client. The massage therapists of Round Rock Health and Wellness will customize every Swedish massage to the needs of the client focusing on the total body or specific points of tension. A Swedish massage is great for first time clients and regular clients who want to prevent stress and tension from building up.
Swedish Massage Reviews
"Great massage by Julie. I am glad the owner has remedied a payment issue. I will be back to give it another go. I am hoping that my next massage will be as great as the first and that my neck pain will soon go away."
- C.M. /
Yelp /
Jan 03, 2016
"Our family has been going to to RRHW since they opened and have always had good service. The owners, Katie and Darin, are lovely folks who are kind and personable and hard working. We have been to several different MTs there over the years and have always had good treatments. Recently i have been getting deep-cleansing facials by their aesthetician, and have had excellent results. Their prices are more than reasonable, especially if you join the monthly massage club. I highly recommend RRHW."
- M.S. /
Yelp /
Dec 19, 2009
"Great staff. good prices if you become a member."
- A.A. /
Google /
Jan 26, 2011
"Got a wonderful 1.5 hour massage from Sheena.  It was absolutely amazing!  She truly has magical hands.  Before the massage, she asked me what specific areas I wanted worked on; I appreciated the opportunity to let her know that I wanted special attention to my hands and legs.  I highly recommend this practice for massage services."
- S.H. /
Yelp /
Nov 10, 2014
"Great massage from Becca. Thank you for relieving the stress."
- B.W. /
Facebook /
Jan 07, 2017
Previous
Next
Unlike some facilities that offer a "1 hour" massage, but include other non-massage activities in that time which typically reduces table time to 50 minutes or less, please note that our licensed massage therapists provide a full 60-minute massage for the one hour. Our one hour appointments are scheduled for 75 minutes which allows our therapists plenty of time to set up for the next client. No one is ever rushed on and off the table.
During a Swedish massage, there are four different strokes that can be used: effleurage (smooth, gliding strokes that relax the soft tissue), petrissage (squeezing, rolling, or kneading strokes), friction (deep, circular movements that increase the blood flow), and tapotement (short, alternating taps). The massage therapist will choose different strokes throughout the massage based on the client's areas of tension and pain.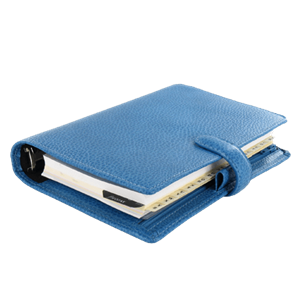 Relieve Tension and Stress
Take a break from the fast lane with a Swedish massage at Round Rock Health and Wellness. Taking just an hour to heal yourself with a massage can make the rest of your week easier when you get rid of built-up stress and tension.