Initial 60 Minute Massage $65
Sports massage therapy is aimed toward athletes of every level, whether you are a seasoned marathon runner, weightlifter or weekend yoga goer. Massage therapy can relieve you from any pain you may be experiencing due to sports activities. Specific massage techniques are used to cater to your physical needs. Our Round Rock sports massage therapists take into consideration the intensity and frequency of your sport in order to create a customized massage that is specific to you. Pain can be debilitating and prevent you from achieving your athletic goals. So if you are suffering from a muscle tear or sports injury, you can greatly benefit from massage therapy. Our therapists are highly trained in sports massage therapy and are here to help keep you in the game. Learn more about the treatments we offer,
Treatments vary dramatically depending on the severity of your injury or pain. Our experienced team members are educated in the anatomy and physiology of tendons, connective tissue, joints and ligaments, in order to provide you with the best care possible. We pride ourselves in giving you the attention and aid you need in order to effectively recover from sports trauma. Treatments will involve techniques designed to pull, stretch, and release muscles and joints from pain.
Sports Massage Reviews
"I've also had a hot oil hair treatment/scalp massage with Katie and that was fantastic, too. Katie is friendly and has a calming demeanor."
- J.F. /
Yelp /
Feb 18, 2011
"I get bi-monthly massages at RR Wellness, and I just recently joined their new yoga classes as well. The massages are great, whether you are looking for sports massage, deep tissue, thai, or Swedish, you cannot go wrong. The yoga classes are taught from beginner to advanced, and the instructors are great at making sure they understand your goals and limitations. It is a great way to relax and improve your quality of life. Cannot talk about the wellness center without mentioning prices. Their membership rates absolutely blow other groups out of the water. Totally worth the money I spend on it every month. I haven't tried their Zumba or Pilates classes, but they do offer them. I hope the Yoga studio continues to grow so that I can have more times to choose from."
- Google User /
Google /
Jan 26, 2013
"Excellent customer service and knowledgeable staff. I get the feeling everyone cares deeply about what they do here:a truly rare and wonderful thing.My experience started when I left a voice-mail asking for an appointment.  It was after hours, but someone (one of the owners maybe) called me back. He took the time to discover what I needed, and he matched me with the perfect therapist. I have problems with posture, stiffness, and neck pain related to sitting at a desk most of the workday. Leslie, after my massage, took great care in assessing my problems and providing detailed instructions for corrective action.I was impressed by how joyful and excited she is about her job. And not only that: she's good at what she does. Good teachers meet you where you at with a sense of grace, and she did just that with regard to the stretches/exercises she taught me. If you have problems similar to mine with similar causes, I would highly recommend  her for massage and therapeutic stretching."
- J.N. /
Yelp /
Sep 28, 2013
"*** EDITED: Immediate response from owner. Love that. And we are so pleased with the service we had while we were members."
- A.C. /
Yelp /
Aug 07, 2016
"I've been going to Round Rock Health and Wellness since they opened 6 ago. I started going due to terrible migraines I was having during the pregnancy of my 3rd child. Friends from my Moms club highly recommended Katie for Massage. I started to see her and get a prenatal massage. Quickly my headaches and all aches left. After having my daughter I continued to see Katie. I can not say enough wonderful things about Katie. I have had $200 massages done on the beach in Hawaii and it was no where near the relaxing massage Katie gives. I have seen numerous massage therapist over the years for my headaches and no one has been able to do for me what Katie does. She listens to me and talks to me about what is hurting, tight, what we need to work on. In my opinion she gives the best massage I have ever received in 20 years of receiving professional massages. A couple of years later after training to do my first marathon I started with problems with my IT band. I started to also see Trinity for sports massage. Trinity was an incredible help in getting me back on the road running again! She has vast experience in sports massage. I love that they have a monthly membership. It helps give a cut in price and also helps remind you to see them once a month which is a very very small price to pay for me to keep my body in check. I no longer suffer from migraines and IT band problems as long as I keep it all in check. Not to mention their prices are the best around for massage! I LOVE that I can just go on line and schedule my appointment at any time. Katie and Darrin are two incredible people that run their business with integrity and pride. I have seen Katie bend over backwards to make sure every client is 100% satisfied. Katie will have my business forever! I am only saddened that the more I tell my family and friends about RRHW the busier they get."
- M.H. /
Office Visit /
Dec 21, 2009
Previous
Next
Our dedicated Round Rock Sports Massage Therapists are trained to understand the human body in order to lead you to recovery. Your Therapist will consult with you before your session to learn about your specific sport, and where you may be experiencing injury, aches, and pains. They may also conduct minor assessment that may include range of motion and palpation to determine your level and points of discomfort. Once target areas are defined, the Therapist will use specific massage techniques to free you from pain. Classical methods like Swedish massage, trigger point therapy, active release, passive release, myofacial release and hydrotherapy may be used in your session. Depending on the degree of your injury or pain, your therapist may encourage a follow-up appointment or additional treatments and therapies to further heal your discomfort.
For some patients, therapy alone is not enough to help treat certain injuries. Soreness, aches, and pains, especially chronic pain, may benefit from other services offered by our health and wellness center. We may recommend seeing one of our seasoned Chiropractors, or possibly undergoing an acupuncture treatment. Many patients combine services, therapies, and treatments to help repair their injury, and get them back on the road to recovery.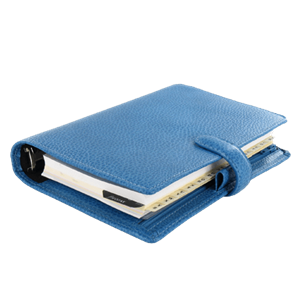 Massage therapy is great preventative care that reduces soreness and tension. As a result, it will enhance your endurance, agility and speed up recovery time. Pain caused by overuse, strained muscles, and soreness can prevent you from excelling and from participating in that sport you love. Don't miss out on that next big play and endorphin fix, call our office today to schedule an appointment. We will get you back on the field in no time!
Related Procedures