Initial 60 Minute Massage $65
Prenatal massage therapy can be greatly instrumental in pre/post-natal care to improve discomfort and relieve anxiety. As the uterus grows during pregnancy, organs experience pressure that result from that expansion. This shift of internal organs can cause great pain for mothers. Receiving a massage during pregnancy can relieve backaches, a stiff neck, cramps, tension, and swelling. It's also been known to aid in a better night sleep. Treatments assist in releasing nerve tension and increases blood circulation as well. Our massage therapists at Round Rock Health and Wellness are trained to give pregnancy massages, and we look forward to making you feel better and move as you progress through each phase of pregnancy.
About our Pregnancy Massages
During the pre/post-natal session, pillows are used to comfortably position the mother on a massage table in a side-lying position. This massage will be tailored to the specific needs of the client in either the prenatal or postnatal state, to aid in relieving the discomforts of the mother's changing body and assist in relaxation. Our experienced therapists will use warm, natural oils to gently caress the areas of tension and slowly apply pressure to work out knots and stressed muscles. Various therapeutic techniques are used to cater to the clients needs to create a tranquil experience. Verbal communication is encouraged between the client and technician, don't be shy in letting your Massage Therapist know what feels pleasant or uncomfortable. Our staff's goal is to make you as comfortable as possible!
Pregnancy Massage Reviews
"My wife and I have been going to Round Rock Health and Wellness for a couple of years. We love the monthly massage package that they have as we trade off every month. Over the years, we have both had a variety of different therapists and each of them have been great. We recently had our first child, and late in the pregnancy we were able to call in and get her a therapist who specifically had experience with 3rd term pregnant women. Every time we have been there the facility has been clean, every person we have worked with has been exceptionally professional and the owners are always friendly. I know various times I have had to call in and change my appointment multiple times due to my scheduling conflicts. Whenever this has happened, I have been able to call in, and quickly find a new time without and problems. I actaully have nothing negative to say as they are a great small business that provides great service while providing a small business fee"
- M.N. /
Office Visit /
Oct 20, 2009
"Love this place! I have been going for years!! I went almost every two weeks while i was pregnant and it was the best!! My husband and I go for different reasons. I like to get relaxing massages and when i was pregnant, i would get a one hour prenatal massage! My husband likes to get the deep tissue massage before and after he plays racquetball!! I love the personal attention i get when i go. I even waited for my favorite therapist to come back from her maternaty leave just to get a massage from her!! She is the best!!!"
- C.D. /
Office Visit /
Dec 05, 2009
Previous
Next
Our highly-trained Round Rock pregnancy massage therapists have the required knowledge and skill that's necessary in providing you with a safe and soothing massage. We always take extra care for moms receiving a pre/post-natal treatment. You can expect your Massage Therapist to use various techniques to best serve where you are at in your pregnancy. Depending on how many weeks you are, it may be more comfortable to lay on or your back, but most often moms prefer the side position. Consulting with your therapist to see what works best for you is key to a pleasant massage experience. The Therapist may use reflexology to target pressure points or Swedish massage techniques during your session.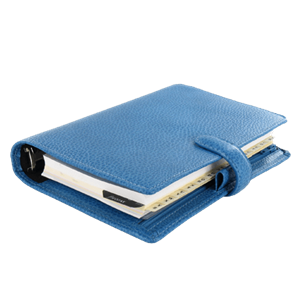 Get Pregnancy Pain Relief
Pregnancy can be very hard on a woman's body and moms deserve every kind of pampering they can get! So if you are pregnant or want to surprise a mom-to-be with an incredibly soothing experience, call our office to schedule an appointment today!
Related Procedures