We are proud to present our clients with a wide variety of spa packages and treatments to suit their bodywork needs here at Round Rock Health and Wellness. We promote healthy living and taking care of your body in order to improve your overall well-being and decrease stress. Preventative care is essential to maintaining the health of your body.
Therapeutic treatments assist in the recovery process your body needs in order to function properly. Allowing your body time to heal and and unwind is so important to healthy living. As a result of tending to your body and mind, you are prolonging the quality of life you hope to preserve. Through therapeutic massage therapy your body will feel lighter, your mood will be heightened and you will feel stronger. To learn more about spa treatments and pricing, scroll down on this page.
Spa Service Pricing
The cost of a single 30-minute service is:
Wellness Club Members: $55 and
For non-members: $65
For a 30 minute spa service you have the choice of hands, feet, or head and scalp treatments
The cost for our one-hour treatments (face treatment as a stand alone service) or any combination of two services is:
$75 for club members and
$95 for non-members.
Reviews
"Every Massage therapist and office staff member I have interacted with over the past 10 years have all been fabulous. I definitely recommend to everyone for both massage and chiropractic services! I have been a member for over 10 years and extremely happy with Round Rock Health & Wellness!"
- C.P. /
Google /
Jun 12, 2017
"I LOVE Dr. Binner and Dr. Blaire!  I always leave my chiropractic appointments feeling so much better than I did when I got there.  My daughter and I are both patients there and love it!"
- S.F. /
Yelp /
Jan 30, 2018
"This place has been life-saving! I have gone to them for a massage when I could barely walk and it made the world of difference. I also have gone to see Blair Miller for prenatal therapy to help get my body ready for birth and it has been life changing! She is amazing!!! Definitely recommend Round Rock Health & Wellness!"
- A.H. /
Google /
Jan 28, 2018
"I've never been a fan of visiting the chiropractor due to poor prior experiences, so when my wife convinced me to visit Dr. Miller for the first time I was expecting more of the same. What I wasn't expecting was how friendly the receptionist was with myself and my family. Also, Dr. Miller explained everything she was doing and by the time i was finished, I felt like I was two inches taller by the time I left and felt better than I have in a long time. I would highly recommend Dr. Miller to anyone!"
- M.H. /
Google /
Jan 08, 2018
"Great! Saw doctor Blair and really liked it."
- R.L. /
Google /
Jan 01, 2018
Previous
Next
Just Right:
This 60-minute massage is a combination of any two 30-minutes spa treatments. Choose from hands, feet, face or head and scalp treatment.
Member rate is $140 and the Nonmember rate for this package is $180
The Works:
This 60-minute massage consist of a single luxurious spa service. Choose from one of the following spa services: hands, feet, face or head and scalp.
Member rate is $215 and the Nonmember rate for this package is $275
The AH!mazing Package:
This package includes a luxurious 120-minute massage, plus a 30-minute foot treatment.
Member rate is $185 and the Nonmember rate for this package is $235
New 5 for $5 Upgrades
Each of these add on services can be incorporated into your 60 minute massage. Let your therapist know which ones you would like to add for an upgraded massage experience
Aromatherapy- Choose from the following therapeutic blends to be incorporated into your massage blend or added to your face cradle:
Thrive- an energizing blend of Clove, Lemon, Eucalyptus and Rosemary oils.

Happiness - a bright blend of Cedarwood, Lemon, Spearmint, Grapefruit, Tangerine, Myrtle, Nutmeg and Jasmine Oils.

Relax Ease - a soothing blend of Lavender, Orange, Ylang Ylang, Bergamot, Lemon, Geranium, Rosewood, Frankincense, Spruce, Jasmine, Sage, Sandalwood, Angelica Root, Hyssop and Chamomile oils.

Good Nite- a calming blend of Lavender, Tangerine, Bergamot, Geranium, Cypress, Frankincense, and Camomile oils.

Muscle Ease - a soothing blend of peppermint, rosemary, cinnamon leaf and Arnica oils.

Mental Clarity - a blend of Sweet Basil, Bergamot, Lemon, Rosemary, Peppermint, Geranium, Cardamom, Ylang Ylang, Jasmine and Chamomile Oils.

Or these single oils:
Hot Towel Treatment - Heat is an element that helps ease your muscles into relaxation. Choose from either:
Warm, damp towels will be used to prepare you for your massage or to soothe the tissues after deeper work.

Warm aromatic hot packs to be placed on areas for extra heat
Heel Therapy -All natural and hand made in small batches with quality oils and ingredients to help heal dry and cracked heels. Available as an in massage treatment and coming soon for retail!
Sinus Treatment - Keeping this old favorite! Warm towels infused with sinus opening Eucalyptus oil followed by manual sinus draining massage.
Cold Therapy - A great choice for aches and pains or at the conclusion of deep and therapeutic bodywork.
Other Upgrades Available:
Hot Stone Massage
$10 - Choose from Mini Stone (5-7 stones) or
$20 - Full Stone (10-15 Stones)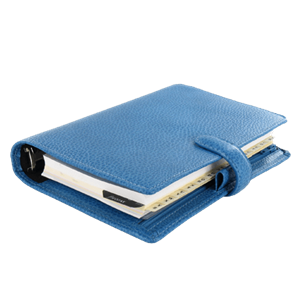 Call Today To Learn More!
If you'd like to become a club member or schedule a first time visit, call our office to make an appointment. We are here to help you feel more relaxed and invigorated!
Related Procedures