We are proud to present our clients with a wide variety of spa packages and treatments to suit their bodywork needs here at Round Rock Health and Wellness. We promote healthy living and taking care of your body in order to improve your overall well-being and decrease stress. Preventative care is essential to maintaining the health of your body.
Therapeutic treatments assist in the recovery process your body needs in order to function properly. Allowing your body time to heal and and unwind is so important to healthy living. As a result of tending to your body and mind, you are prolonging the quality of life you hope to preserve. Through therapeutic massage therapy your body will feel lighter, your mood will be heightened and you will feel stronger. To learn more about spa treatments and pricing, scroll down on this page.
Spa Service Pricing
The cost of a single 30-minute service is:
Wellness Club Members: $55 and
For non-members: $65
For a 30 minute spa service you have the choice of hands, feet, or head and scalp treatments
The cost for our one-hour treatments (face treatment as a stand alone service) or any combination of two services is:
$75 for club members and
$95 for non-members.
Reviews
"Every Massage therapist and office staff member I have interacted with over the past 10 years have all been fabulous. I definitely recommend to everyone for both massage and chiropractic services! I have been a member for over 10 years and extremely happy with Round Rock Health & Wellness!"
- C.P. /
Google /
Jun 12, 2017
"Don't know what I would do without this place. I've been going for years and I know they have helped me improve with my medical conditions. Love Shena and Sarah. Thank y'all for all that you've helped me with over the years."
- I.M. /
Facebook /
Jul 07, 2017
"Dr. Blair and staff are AMAZING! Not only are they friendly, warm and welcoming, but extremely knowledgeable and love sharing their knowledge to help you better understand the practice and what they do.Dr. Blair helped me through my pregnancy (sciatic pain is the worst) but with her adjustments I was able to function normally, even continue hitting the gym 5 days a week. She not only sees me, but my husband and our little bambino too. If you are looking for a GREAT chiropractor who will truly care about your well being and treatment with a clean, freindly, laid back environment go to Round Rock Health & Wellness. I promise they are wonderful!!!"
- K.C. /
Google /
Jun 26, 2017
"We have been seeing Dr. Blair Miller and we love our visits! I get adjusted weekly and my kiddos do too! They are in first and second grade and look forward to our adjustments with Dr. Blair each week! She is great with the kids while she adjusts them. Highly recommend Dr Blair!"
- C.H. /
Google /
Jun 19, 2017
"I have been a monthly member for 11 years. RR Health & Wellness is an awesome place to go. You get a full hour of massage unlike other places that schedule you an hour but deduct time for dressing & undressing. They offer all types of massage services including Chiropractic & Acupuncture. There are always all kinds of time slots available. I have always been able to get in even if it is at a last minute. I am constantly recommending this place to family, friends, co-workers.... You won't be disappointed."
- T.F. /
Google /
Jun 19, 2017
Previous
Next
Just Right:
This 60-minute massage is a combination of any two 30-minutes spa treatments. Choose from hands, feet, face or head and scalp treatment.
Member rate is $140 and the Nonmember rate for this package is $180
The Works:
This 60-minute massage consist of a single luxurious spa service. Choose from one of the following spa services: hands, feet, face or head and scalp.
Member rate is $215 and the Nonmember rate for this package is $275
The AH!mazing Package:
This package includes a luxurious 120-minute massage, plus a 30-minute foot treatment.
Member rate is $185 and the Nonmember rate for this package is $235
Mini Spa Additions:
Add a 5-minute mini spa service to enhance your session for an additional $5.
Triple Mint Foot Soother:
A triple mint foot soother is also available to add to your session for an additional $5. This invigorating foot scrub includes the calming aromas of peppermint, spearmint and eucalyptus. This foot scrub is not recommended for use during pregnancy.
One of our most popular mini treatment, this spa service is a combination of hot towels, eucalyptus oils and sinus massage to help open up passageways.
A loofa is used to exfoliate the skin to boost circulation, and detoxify the skin.
This treatment combines green tea, ground orange peel and frankincense to uplift your spirits and sooth the skin.
This treatment gives the skin a mini pull like feel that creates a tightness on the skin. It's great for soothing the skin and for those suffering from inflamed muscles. This treatment is not recommended for use during pregnancy.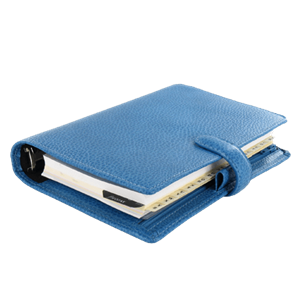 Call Today To Learn More!
If you'd like to become a club member or schedule a first time visit, call our office to make an appointment. We are here to help you feel more relaxed and invigorated!
Related Procedures