Initial 60 Minute Lymphatic Massage $85 (or $20 upgrade to your member rate)
The lymph system is in charge of removing toxins, waste, other unwanted material from the body. So when the lymphatic fluid is not flowing properly, the body feels sluggish, blocked, and swollen, plus the body is more vulnerable to infections and diseases. A lymphatic massage stimulates the flow of the lymphatic system to eliminate fluid build-up and muscle contractions for better overall health and healing. Lymphatic massage is beneficial to anyone experiencing edema (swelling). A lymphatic massage at Round Rock Health and Wellness can improve your:
Healing after surgery
Breastfeeding
Immune system
Relaxation
Reviews
"Every Massage therapist and office staff member I have interacted with over the past 10 years have all been fabulous. I definitely recommend to everyone for both massage and chiropractic services! I have been a member for over 10 years and extremely happy with Round Rock Health & Wellness!"
- C.P. /
Google /
Jun 12, 2017
"My son was born at the end of April and was struggling with colic, acid reflex and no sleep. I was struggling with postpartum, exhausted and just learning how to survive with 2 under 2. I was in the trenches for sure. Dr. Blair adjusted me while I was pregnant and I believe that she was the reason I had a such an easy labor. So I decided to call her to schedule an appointment for my son. The fist appointment she explained to me everything she did and really helped me understand why chiropractic could help. After the first couple of adjustments my son slept through the night (where before we were sleeping maybe 2 hours) his body was more relaxed and passing gas like he should. We now have been going for several months now and the adjustments + essential oils+ Dr. Blairs awesome guidance is helped in more ways I can count. I would highly recommend her and her staff for all your chiropractic needs and advice."
- A.W. /
Google /
Sep 18, 2018
"We absolutely love Dr. Blair! She saw me for my pregnancy once a week and then twice a week for the last month. I had very minimal pain and easily gave birth to an almost 9 pound baby! My daughter had her first adjustment today at 2 weeks old and she loved it! I've never seen her so calm. Dr. Blair goes above and beyond for her clients, couldn't ask for a better or more knowledgeable chiropractor!"
- M.F. /
Facebook /
Sep 07, 2018
"Friendly and helpful staff. Doctor Blair is always eager to help and answer any questions. Very knowledgeable and helpful for any kind of issue."
- M.J. /
Google /
Jun 12, 2018
"My son sees Dr. Blair to help with his sleep and hyper activity. In the past 3 months we have seen increased sleep, going from waking at 4:30am to sleeping till a normal hour. Dr. Blair and her staff are friendly and flexible. My son looks forward to going to see them, they are very kid friendly. Dr. Blair is very knowledgeable, patient and does an amazing job adjusting an active 3 year old."
- C.H. /
Google /
May 15, 2018
Previous
Next
A lymphatic massage uses the lightest pressure of all the massages offered at Round Rock Health and Wellness. Our Round Rock lymphatic massage specialist use light strokes to help improve the flow of lymphatic fluid in the body and can be used to drain excess lymph from areas of swelling. The therapist will work in a circular motion, following the lymphatic system and pushing fluids back towards the heart.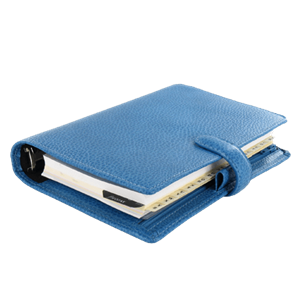 Stimulate Your Lymph System
If you are experiencing swelling, slow healing after surgery, or chronic fatigue, schedule a lymphatic massage at Round Rock Health and Wellness. Our massage therapists will find and remove blocks in the lymphatic system to improve your immune system and overall wellness.