Hot Stone $20 Add on
Mini Stone $10 Add on
Initial 60 Minute Massage $65 plus the hot stone fee
Get more out of any massage by adding on a full or mini hot stone massage during your session at Round Rock Health and Wellness. The hot stone are carefully placed on acupressure points of the body to soothe and relax the muscles before the massage therapist begins the massage. With the muscles warmed up, it is easier for the Round Rock hot stone massage therapist to knead and manipulate the soft tissue and muscles for greater relief from pain or tension. Hot stones can also melt your mental tension and stress to lift your attitude. Hot stone massages have also been found to improve sleep, some fibromyalgia pain, certain cancer symptoms, and boost your immune system in scientific studies.
Reviews
"Every Massage therapist and office staff member I have interacted with over the past 10 years have all been fabulous. I definitely recommend to everyone for both massage and chiropractic services! I have been a member for over 10 years and extremely happy with Round Rock Health & Wellness!"
- C.P. /
Google /
Jun 12, 2017
"They are so nice and helpful. I've only been 3 times and already notice a huge difference in my pain level and range of motion."
- P.W. /
Yelp /
May 11, 2018
"Dr. Blair is extremely knowledgeable and very gentle. I've also had great experiences with the massage and acupuncture here."
- A.Y. /
Yelp /
Apr 28, 2018
"I had my first Chiropractic treatment yesterday with Dr. Miller and I am beyond pleased. I have been struggling with Sciatic pain for well over 5 years and the treatment I received in one visit was amazing. I left feeling the blood flow and some relief just in one visit. Highly recommend going to see Dr. Miller."
- M.C. /
Google /
Apr 25, 2018
"Where do I even begin? I have nothing but positive things to say about RRHWC. You walk in the door to see 1 of 3 sweet, bright eyed desk girls who all know my daughter & I by name. The office is so clean and well put together too. The massage staff are amazing as well, Stefanie is my favorite for sure, so kind but has the strong hands???????? Now on to, Dr. Blair. I could say she saves my life DAILY. I have an awful back condition, two different issues, in two separate parts of my back. I have been trying chiropractor after chiropractor, but tired of the cookie cutter treatment I was being given. Dr. Blair takes the time to talk with me every time about what's going on, and what the solution is. Whether is an adjustment from her, a change in diet, or just some stretches; she lays it all out for me. Not to mention, she give my daughter amazing care. Solving our digestive issues, allergies, and especially her ATTITUDE :) If you're looking for a chiropractor just stop now because you've found the one!"
- C.E. /
Google /
Apr 24, 2018
Previous
Next
The hot stone treatment involves the application of heated basalt stones of varying sizes to key points on the body, giving a deep massage and creating sensations of comfort and warmth. The direct heat relaxes muscles, allowing manipulation of a greater intensity than with regular massage. When there is an injury or inflammation, cooling marble stones are used to help the body detoxify and heal.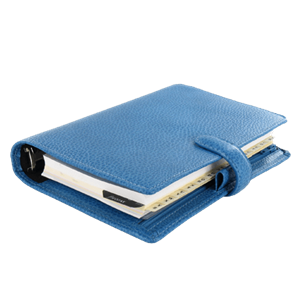 Add a full hot stone treatment for $20 during a 1 or 1.5-hour massage or choose a mini hot stone massage for $10 to get more out of any massage. Take your massage to the next level for even more benefits with the hot stone add-ons.