This specialized head and scalp treatment with Round Rock Health and Wellness will relax you, allow you to de-stress, and rejuvenate your mind and spirit.
About Head and Scalp Treatment
Our soothing and custom head and scalp treatment is a luxurious therapy for all hair types. The therapist will select an oil that will serve as a soothing remedy that will be used for your session. Once warmed, this personal blend will be massaged into your head and scalp. This is a wonderfully relaxing treatment that is especially nice in times of stress or if you are prone to headaches. Our skilled therapists use just the right pressure to massage all areas of the scalp, upper forehead, upper neck, and the temples. Patients absolutely love the way the treatment feels. Once the session has concluded, patients can wash their hair at home and perform their normal daily hair routine. The longer the oil is on the more therapeutic it will be. Treatments generally last approximately 30 minutes.
Reviews
"Every Massage therapist and office staff member I have interacted with over the past 10 years have all been fabulous. I definitely recommend to everyone for both massage and chiropractic services! I have been a member for over 10 years and extremely happy with Round Rock Health & Wellness!"
- C.P. /
Google /
Jun 12, 2017
"Don't know what I would do without this place. I've been going for years and I know they have helped me improve with my medical conditions. Love Shena and Sarah. Thank y'all for all that you've helped me with over the years."
- I.M. /
Facebook /
Jul 07, 2017
"Dr. Blair and staff are AMAZING! Not only are they friendly, warm and welcoming, but extremely knowledgeable and love sharing their knowledge to help you better understand the practice and what they do.Dr. Blair helped me through my pregnancy (sciatic pain is the worst) but with her adjustments I was able to function normally, even continue hitting the gym 5 days a week. She not only sees me, but my husband and our little bambino too. If you are looking for a GREAT chiropractor who will truly care about your well being and treatment with a clean, freindly, laid back environment go to Round Rock Health & Wellness. I promise they are wonderful!!!"
- K.C. /
Google /
Jun 26, 2017
"We have been seeing Dr. Blair Miller and we love our visits! I get adjusted weekly and my kiddos do too! They are in first and second grade and look forward to our adjustments with Dr. Blair each week! She is great with the kids while she adjusts them. Highly recommend Dr Blair!"
- C.H. /
Google /
Jun 19, 2017
"I have been a monthly member for 11 years. RR Health & Wellness is an awesome place to go. You get a full hour of massage unlike other places that schedule you an hour but deduct time for dressing & undressing. They offer all types of massage services including Chiropractic & Acupuncture. There are always all kinds of time slots available. I have always been able to get in even if it is at a last minute. I am constantly recommending this place to family, friends, co-workers.... You won't be disappointed."
- T.F. /
Google /
Jun 19, 2017
Previous
Next
During a head and scalp treatment session, you can expect the Round Rock head and scalp treatment therapist to apply warm oils to your head and scalp. The massage therapist will gently weave their hands in and around your hair to thoroughly distribute the oils. Slowly, they will make their way to your scalp, massaging in a forward and backwards motion along the base of your head and neck up to your temple. During this time, feel free to relax and enjoy this soothing experience. Most clients find it so relaxing that they drift off to sleep. Our therapists love when their clients feel de-stressed and invigorated. Also, don't hesitate to let your therapist know if there is any area that feels particularly soothing, as they can focus more on that region. Treatments will boost your mood and leave you with less tension in the jaw, neck and scalp.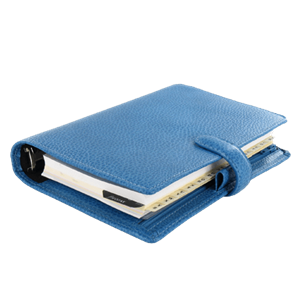 There are several health benefits that result from receiving a scalp and head treatment. It alleviates stress, uplifts your spirits. Scalp massages are also known to increase blood flow to and from the skin, which can improve scalp conditions. Don't hesitate to call our office to schedule your head and scalp treatment today.
Related Procedures