This specialized head and scalp treatment with Round Rock Health and Wellness will relax you, allow you to de-stress, and rejuvenate your mind and spirit.
About Head and Scalp Treatment
Our soothing and custom head and scalp treatment is a luxurious therapy for all hair types. The therapist will select an oil that will serve as a soothing remedy that will be used for your session. Once warmed, this personal blend will be massaged into your head and scalp. This is a wonderfully relaxing treatment that is especially nice in times of stress or if you are prone to headaches. Our skilled therapists use just the right pressure to massage all areas of the scalp, upper forehead, upper neck, and the temples. Patients absolutely love the way the treatment feels. Once the session has concluded, patients can wash their hair at home and perform their normal daily hair routine. The longer the oil is on the more therapeutic it will be. Treatments generally last approximately 30 minutes.
Reviews
"Every Massage therapist and office staff member I have interacted with over the past 10 years have all been fabulous. I definitely recommend to everyone for both massage and chiropractic services! I have been a member for over 10 years and extremely happy with Round Rock Health & Wellness!"
- C.P. /
Google /
Jun 12, 2017
"My son was born at the end of April and was struggling with colic, acid reflex and no sleep. I was struggling with postpartum, exhausted and just learning how to survive with 2 under 2. I was in the trenches for sure. Dr. Blair adjusted me while I was pregnant and I believe that she was the reason I had a such an easy labor. So I decided to call her to schedule an appointment for my son. The fist appointment she explained to me everything she did and really helped me understand why chiropractic could help. After the first couple of adjustments my son slept through the night (where before we were sleeping maybe 2 hours) his body was more relaxed and passing gas like he should. We now have been going for several months now and the adjustments + essential oils+ Dr. Blairs awesome guidance is helped in more ways I can count. I would highly recommend her and her staff for all your chiropractic needs and advice."
- A.W. /
Google /
Sep 18, 2018
"We absolutely love Dr. Blair! She saw me for my pregnancy once a week and then twice a week for the last month. I had very minimal pain and easily gave birth to an almost 9 pound baby! My daughter had her first adjustment today at 2 weeks old and she loved it! I've never seen her so calm. Dr. Blair goes above and beyond for her clients, couldn't ask for a better or more knowledgeable chiropractor!"
- M.F. /
Facebook /
Sep 07, 2018
"Friendly and helpful staff. Doctor Blair is always eager to help and answer any questions. Very knowledgeable and helpful for any kind of issue."
- M.J. /
Google /
Jun 12, 2018
"My son sees Dr. Blair to help with his sleep and hyper activity. In the past 3 months we have seen increased sleep, going from waking at 4:30am to sleeping till a normal hour. Dr. Blair and her staff are friendly and flexible. My son looks forward to going to see them, they are very kid friendly. Dr. Blair is very knowledgeable, patient and does an amazing job adjusting an active 3 year old."
- C.H. /
Google /
May 15, 2018
Previous
Next
During a head and scalp treatment session, you can expect the Round Rock head and scalp treatment therapist to apply warm oils to your head and scalp. The massage therapist will gently weave their hands in and around your hair to thoroughly distribute the oils. Slowly, they will make their way to your scalp, massaging in a forward and backwards motion along the base of your head and neck up to your temple. During this time, feel free to relax and enjoy this soothing experience. Most clients find it so relaxing that they drift off to sleep. Our therapists love when their clients feel de-stressed and invigorated. Also, don't hesitate to let your therapist know if there is any area that feels particularly soothing, as they can focus more on that region. Treatments will boost your mood and leave you with less tension in the jaw, neck and scalp.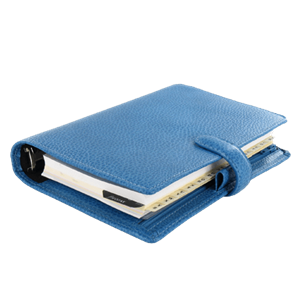 There are several health benefits that result from receiving a scalp and head treatment. It alleviates stress, uplifts your spirits. Scalp massages are also known to increase blood flow to and from the skin, which can improve scalp conditions. Don't hesitate to call our office to schedule your head and scalp treatment today.
Related Procedures