This specialized head and scalp treatment with Round Rock Health and Wellness will relax you, allow you to de-stress, and rejuvenate your mind and spirit.
About Head and Scalp Treatment
Our soothing and custom head and scalp treatment is a luxurious therapy for all hair types. The therapist will select an oil that will serve as a soothing remedy that will be used for your session. Once warmed, this personal blend will be massaged into your head and scalp. This is a wonderfully relaxing treatment that is especially nice in times of stress or if you are prone to headaches. Our skilled therapists use just the right pressure to massage all areas of the scalp, upper forehead, upper neck, and the temples. Patients absolutely love the way the treatment feels. Once the session has concluded, patients can wash their hair at home and perform their normal daily hair routine. The longer the oil is on the more therapeutic it will be. Treatments generally last approximately 30 minutes.
Reviews
"Every Massage therapist and office staff member I have interacted with over the past 10 years have all been fabulous. I definitely recommend to everyone for both massage and chiropractic services! I have been a member for over 10 years and extremely happy with Round Rock Health & Wellness!"
- C.P. /
Google /
Jun 12, 2017
"I LOVE Dr. Binner and Dr. Blaire!  I always leave my chiropractic appointments feeling so much better than I did when I got there.  My daughter and I are both patients there and love it!"
- S.F. /
Yelp /
Jan 30, 2018
"This place has been life-saving! I have gone to them for a massage when I could barely walk and it made the world of difference. I also have gone to see Blair Miller for prenatal therapy to help get my body ready for birth and it has been life changing! She is amazing!!! Definitely recommend Round Rock Health & Wellness!"
- A.H. /
Google /
Jan 28, 2018
"I've never been a fan of visiting the chiropractor due to poor prior experiences, so when my wife convinced me to visit Dr. Miller for the first time I was expecting more of the same. What I wasn't expecting was how friendly the receptionist was with myself and my family. Also, Dr. Miller explained everything she was doing and by the time i was finished, I felt like I was two inches taller by the time I left and felt better than I have in a long time. I would highly recommend Dr. Miller to anyone!"
- M.H. /
Google /
Jan 08, 2018
"Great! Saw doctor Blair and really liked it."
- R.L. /
Google /
Jan 01, 2018
Previous
Next
During a head and scalp treatment session, you can expect the Round Rock head and scalp treatment therapist to apply warm oils to your head and scalp. The massage therapist will gently weave their hands in and around your hair to thoroughly distribute the oils. Slowly, they will make their way to your scalp, massaging in a forward and backwards motion along the base of your head and neck up to your temple. During this time, feel free to relax and enjoy this soothing experience. Most clients find it so relaxing that they drift off to sleep. Our therapists love when their clients feel de-stressed and invigorated. Also, don't hesitate to let your therapist know if there is any area that feels particularly soothing, as they can focus more on that region. Treatments will boost your mood and leave you with less tension in the jaw, neck and scalp.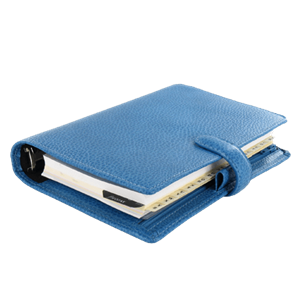 There are several health benefits that result from receiving a scalp and head treatment. It alleviates stress, uplifts your spirits. Scalp massages are also known to increase blood flow to and from the skin, which can improve scalp conditions. Don't hesitate to call our office to schedule your head and scalp treatment today.
Related Procedures