Round Rock Health and Wellness offers hand and feet treatments to help soothe the aches and pains individuals experience from the everyday wear and tear on their bodies. With a thorough, regular and ongoing massage treatment that is accompanied with steamed towels and a scrub, you can keep your hands and feet feeling pain-free year-round. Our trained Round Rock hand and feet treatment therapists understand how delicate the features are within the hands and feet and focus on healing sore and strained tendons with precise massage techniques.
The hands consist of numerous muscles and tendons, which control the movement of the fingers and wrist. Half of these intricate tissue points reside in the palm alone, with the other half located in the forearm. Pain in your hands can arise for many different reasons. It's easy to overwork your hands due to typing, painting, working out (lifting weights), or playing sports (such as baseball and tennis). Pain in your hands can be disabling and prevent you from doing the simplest task. Our highly-trained Therapists are skilled in techniques that will help relieve you from the discomfort you may be feeling due to overuse and repetitive motion, carpal tunnel, arthritis, or trauma. Getting a hand and forearm massage is a pleasant way to recover, and release any tension or throbbing aches.
Similar to our hands, our feet undergo heavy activity everyday due to walking, running, jumping, and sports activity. Unlike the hands, the feet carry far more intertwined tendons, ligaments, and muscles, which means there are countless areas that can suffer from tension and pain. Even wearing shoes that don't properly support your feet can cause inflammation of the tissue that connects the bones and tendons. When the discomfort is not treated, it can lead to further injury. Some feet injuries can become so severe that they can lead to a period of bed rest. These tender pressure areas are addressed through precise massage treatment, which works to stretch and strengthen the delicate, injured tissue and help repair and rebuild so that the patient can resume a pain-free life.
Reviews
"Every Massage therapist and office staff member I have interacted with over the past 10 years have all been fabulous. I definitely recommend to everyone for both massage and chiropractic services! I have been a member for over 10 years and extremely happy with Round Rock Health & Wellness!"
- C.P. /
Google /
Jun 12, 2017
"Don't know what I would do without this place. I've been going for years and I know they have helped me improve with my medical conditions. Love Shena and Sarah. Thank y'all for all that you've helped me with over the years."
- I.M. /
Facebook /
Jul 07, 2017
"Dr. Blair and staff are AMAZING! Not only are they friendly, warm and welcoming, but extremely knowledgeable and love sharing their knowledge to help you better understand the practice and what they do.Dr. Blair helped me through my pregnancy (sciatic pain is the worst) but with her adjustments I was able to function normally, even continue hitting the gym 5 days a week. She not only sees me, but my husband and our little bambino too. If you are looking for a GREAT chiropractor who will truly care about your well being and treatment with a clean, freindly, laid back environment go to Round Rock Health & Wellness. I promise they are wonderful!!!"
- K.C. /
Google /
Jun 26, 2017
"We have been seeing Dr. Blair Miller and we love our visits! I get adjusted weekly and my kiddos do too! They are in first and second grade and look forward to our adjustments with Dr. Blair each week! She is great with the kids while she adjusts them. Highly recommend Dr Blair!"
- C.H. /
Google /
Jun 19, 2017
"I have been a monthly member for 11 years. RR Health & Wellness is an awesome place to go. You get a full hour of massage unlike other places that schedule you an hour but deduct time for dressing & undressing. They offer all types of massage services including Chiropractic & Acupuncture. There are always all kinds of time slots available. I have always been able to get in even if it is at a last minute. I am constantly recommending this place to family, friends, co-workers.... You won't be disappointed."
- T.F. /
Google /
Jun 19, 2017
Previous
Next
Our hands and feet get worked everyday, and we often don't think too much about them until they are in pain. Our team can help you identify those areas of discomfort and massage the points of tension to bring you relief. Treatments involve specific stretching techniques that will leave you feeling relaxed and invigorated. Sessions begin with steam towels to soften and prepare the skin. The feet or hands are then gently exfoliated and cleansed. Next, the therapist will apply a detoxifying mud mask. The mask will sit for a few minutes to further treat the skin and will be rinsed. The session is then topped off with an extensive massage, that not only feels amazing, but works to slowly treat and restore the health of the fibrous tissues that are damaged.
Patients will be welcomed in a private room to remove any articles of clothing that will hinder the massage treatment, such as shoes, socks, and long sleeve shirts. Once the client is ready, our massage therapist will join their patient to begin the session. If you are receiving a hand massage, you can expect your therapist to slowly apply pressure to your hands, making their way to the wrist and up the forearm. During feet massages, you can expect similar techniques to be used on your toes, as well as the middle of the foot, heel, and calf. You may experience soreness the following day, but this is because of the stretching your muscles received during treatment in order to release joint tension and muscle strain. The pain will subside, and you will feel stronger and rejuvenated.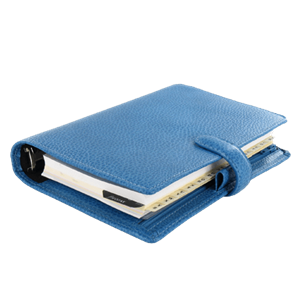 Hand and Feet Ache Relief
If you are suffering from an injury, sharp pain or tension in your hands or feet, don't hesitate to call or visit our website to schedule an appointment. Your health is our priority at Round Rock Health and Wellness, and we are here to help you feel better.
Related Procedures