Initial 60 Minute Massage $65
A deep tissue massage is more specific than the Swedish massage since the massage work focuses on your problem areas. A deep tissue massage is excellent for eliminating tension from your body, plus reducing muscle tightness and pain. Techniques used may include trigger point therapy, myofascial release, neuromuscular re-education, and active release stretching. The massage therapists of Round Rock Health and Wellness will talk to every client before their massage begins to determine their specific areas of concern and possible causes of their muscle tension and pain. Once the therapist has assessed the areas of concern, the massage can be tailored to best treat those areas to give each client maximum relief.
Deep Tissue Massage Reviews
"I started going here shortly after they opened and have been coming ever since. At any given time, there are at least 3 therapists that work wonderfully with me. My husband and I both get monthly massages here now... as we love our therapists, the location and the price is just right! This summer, I was pregnant and delivered this fall. During both my prenatal and post natal massages, the therapists were extremely experienced and accomodating of my condition. We would recommend this small business, where the owners and staff know their customers by name, to any of our friends!"
- M.N. /
Yelp /
Dec 19, 2009
"I've been going to RRH&W for several years now. After a couple years I joined their Massage of the Month, and it has been great! At least once a month I get to splurge on myself. Their massages are wonderful (especially the hot stone) and I've also enjoyed facials and a couple hour pampering package (great way to celebrate my birthday). Katie the owner is wonderful, and a pleasure to work with (and gives a great massage). Trinity and Shena do a super job getting those kinks out! I also love the ease of scheduling and moving appointments on-line. This is a great place to go on a monthly basis, for special occasions, or to give as gifts (as my mom, sister and mother-in-law can attest). Now go and schedule your massage!"
- A.D. /
Yelp /
Oct 24, 2009
"My wife and I have been going to RR Health and Wellness pretty much since they opened. They do provide chiropractic, spa and all your other "wellness" needs to get you, well... uh, well. However, we have been big fans of the massage arrangements so that is where my knowledge lies. RRHW is a welcoming small business owned by a husband-wife team. Everyone that I have dealt with there over the years has been a pleasure to deal with. It reminds me of Anysmalltown, USA where the shopkeeper knows your name and remembers that you like that particular brand of licorice (that just came in on the stagecoach) the moment that you walk in the door. They've got a good team going here. One more reason that I like it is that they are not an over-the-top SPA SPA SPA. No one runs at you with eye-cover Cucumbers dipped in Tibetan Goat Milk and rolled in Turkish Tulip pollen to cure your psychic aura. They just provide solid care at a fair price and they are pleasant to deal with. I call that good business and I just keep going. So, down to business. The RMTs there are great. They usually run about 10 therapists and you can check their bios at the website rrwellness.com - you can also book appointments online and it sends you an (email) invite to put on your calendar. (Thanks for enabling my ADD!) Now what was I talking about? They have appts 7 days a week up until about 6:30PM or so. Same day appointments can be arranged if you suddenly find an opening or a dire need - but realize that your choice of therapists will be determined by who is working that day. Prices are very reasonable and competitive. Oh yeah, NO CONTRACTS. 3 cheers for that! Anytime you need, you can have your monthly billing go dormant -which is a bad idea and highlights the fact that you really are not taking care of yourself as much as you should (Am I right here? Thought so. While we are at it, try to keep it to no more than 3 nights at the pub per week, OK? And tell me to go home on your way out the door). So you can pause the billing, but don't. Just keep making your appts with your favorite therapist(s). You're almost done here but - Knot so fast, Buster! This brings me to my final bit of pseudo-wisdom and not particularly tied to RRHW. No matter the provider, you are going to need to try a few therapists to find the one or two that you click with. Also, be cordial but do be your own vocal advocate (wow, I think I just went new age). What I mean is that good massage therapists are just that. They are not mind readers. By and large, they are in this business because they enjoy bringing wellness and relaxation to their twisted, gnarly, beknotted subjects. But they can't hit the home run if you don't pitch them the ball. So, tell them if you're cold, if you need more work in a spot that they already hit 3 times, if you need a kleenex, an elbow, or just a little peace and quiet while you drift above yourself. They're good at this if you let them know the need. Go soon and build a good habit."
- C.H. /
Yelp /
Dec 19, 2009
"The team at Round Rock Wellness Center offers the *best* health and wellness services around. All staff members are highly trained and knowledgeable and always go above and beyond to make sure you feel special. I have been a loyal member of their monthly massage club for almost 4 years and tell everyone I know how awesome they are. Whenever my out of town relatives come for a visit, they always ask to visit Round Rock Health and Wellness. In fact, my relatives have told me time and time again how lucky I am to live so close to such a great health and wellness center! Go see for yourself how lucky we are :)"
- Google User /
Google /
Jan 26, 2010
"It doesn't seem anyone is bad here. Each one offers different style and different way to relax you. I would definitely recommend 1.5 hrs minimum for any massages. Who I tired: ================== updated(3/5/2015) Ben: Thai massage, very interesting, fully clothed (no limitation on gender preference), recommend loose (yoga) clothes. Ben is still learning, shows very good potential. pro: very relaxed after Thai massage. probably best relaxed post massage ever (for me) con: not much upper body work. Mostly lower legs and hip. Face down without proper head support is not fun. Can cause more shoulder/neck tension. =================== Keith pro: opening tie knots, very knowledgeable on muscle structure, don't hurt as bad, passive release style, remember to breath out while Keith press down. Breath method is important. con: due to passive massage method, it relies on the patient to learn to relax his/her muscle, which can cause less body area to massage within the time slot. Shena pro: relaxing, release tie knots. Shena point out that my hip pain might be caused by hip out of socket, which got me started seeing right doctor for the issue. Stefanie pro: very relaxing massage, loved it! con: didn't release my tie knots very well Kelsi pro: she has very strong fingers, good on deep tissue massage con: she is popular, sometimes massage not to the point. Kelly - She is knowledgeable and knows how to open tie spots indirectly. It doesn't feel like she is really massaging you but after the session I am always well relaxed for few days even weeks. Katie - Only had her once, but I really enjoyed it. She is very good, but expect to hurt the next day, since she opened all my tie spots."
- M.N. /
Yelp /
Oct 07, 2010
Previous
Next
A deep tissue massage will focus on your trouble spots on your body with slow, deliberate strokes that reach deeper layers of muscles tendons, and soft tissue. Neuromuscular re-education or therapy can be an important part of a deep tissue massage as the massage therapist manipulates the soft tissue that causes pain in the muscles and nervous system. The massage therapist will find trigger points and use massage to improve circulation and release the tension.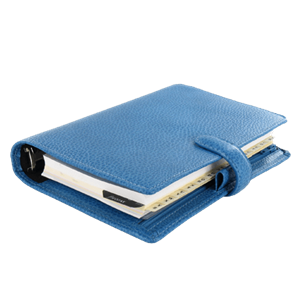 Sometimes stress and tension burrow deep in your muscles and leave you with chronic stress and tension. Enjoy a deep tissue massage at Round Rock Health and Wellness to help relax your muscles.