Round Rock Health and Wellness offers nutritional therapy counseling for both men, women, and younger individuals to help create a well-balanced diet for optimal health. Nutritional therapy is a method used to treat patients through healthy eating and diet. Poor nutrition can lead to so many different ailments, such as vitamin deficiency, fatigue, and obesity. In today's society, obesity is caused by overeating and a lack of exercise. It can lead to high blood pressure, osteoarthritis, respiratory issues, diabetes, stroke, sleep apnea, and more.
Of course, obesity is only one cause of poor nutrition. A diet that doesn't include a proper balance can cause a potassium deficiency, which can lead to serious health conditions. The cause and effects are endless. Bottom-line, what you eat affects the way your body functions. That's why it's so important to learn what a properly balanced diet looks like. Our practitioners are so passionate about educating patients about nutrition that we have an entire program dedicated to it.
About Our Services

@headingTag>
We provide several services at Round Rock Health and Wellness for nutritional health. First, we will meet with patients for an in-depth consultation. During this visit, the practitioner will conduct a physical, order lab work, and ask patients about their current diet. The following visit will include a review of all the lab results. Once all the questions and concerns are discussed, a nutrition plan will be created for the patient. The Practitioner will provide patients with educational materials that include both written documents and online resources. Handouts will also be provided with the following information: portion sizes, grocery plan, understanding food labels, suggested physical activity and healthy weight loss/gain.
Reviews
"Anyone will be more than happy with any service they receive here. I have been a client for a couple of years now and have sent numerous friends and family that have all been satisfied customers. There is not enough room here to write all of the amazing things about this place and their phenomenal employees!"
- J.M. /
Yelp /
May 06, 2012
"Great massage therapists! Lydia Hartweg has been working hard on my very tired muscles!!"
- J.T. /
Google /
May 29, 2017
"Dr. Binner is always fantastic, and has truly helped my wife and myself. Their monthly chiropractic plans are very affordable, and so worth it."
- D.B. /
Google /
May 29, 2017
"Quiet, clean & professional"
- B.W. /
Google /
May 29, 2017
"I highly recommend Round Rock Health and Wellness for massages. I have had wonderful monthly massages there for many years! I also have had great chiropractic treatments there with Dr. Binner. My experiences could not have been better. I hope they can continue for many more years!"
- A.J. /
Google /
May 22, 2017
Previous
Next
What to Expect

@headingTag>
As a result of healthy nutrition, the body is able to work to its full potential. Therefore, patients who improve their nutrition feel more energized and lower their risk of certain heart disease. Not only are there physical benefits, but mental benefits as well. Patients often report feeling more focused and have an improved attention span, and say that their mental clarity is great because it reduces stress and leads to higher productivity. This allows both adults and kids to fully enjoy those everyday activities they love. As adults age, good nutrition is especially important. Patients also report improvement to their allergies, asthma, skin conditions, and mood not from the treatment of the disease or ICD-10 code, but by addressing the underlying imbalances. By learning of what road blocks that need to be removed and at the same and learn to add in the life giving lifestyle habits, a vital and fulfilling life can be returned.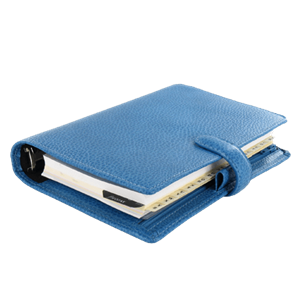 Learn More, Eat Better

@headingTag>
At Round Rock Health and Wellness, our dedicated Practitioners want you to live your best life. That starts with proper nutrition and a well-balanced diet. If you are ready to take control of your nutritional health, we invite you to call our office and schedule a consultation today. We'll get you on the path towards living the best, healthy life you can so that you can feel better and perform better.
Related Procedures