Round Rock Health and Wellness offers nutritional therapy counseling for both men, women, and younger individuals to help create a well-balanced diet for optimal health. Nutritional therapy is a method used to treat patients through healthy eating and diet. Poor nutrition can lead to so many different ailments, such as vitamin deficiency, fatigue, and obesity. In today's society, obesity is caused by overeating and a lack of exercise. It can lead to high blood pressure, osteoarthritis, respiratory issues, diabetes, stroke, sleep apnea, and more.
Of course, obesity is only one cause of poor nutrition. A diet that doesn't include a proper balance can cause a potassium deficiency, which can lead to serious health conditions. The cause and effects are endless. Bottom-line, what you eat affects the way your body functions. That's why it's so important to learn what a properly balanced diet looks like. Our practitioners are so passionate about educating patients about nutrition that we have an entire program dedicated to it.
We provide several services at Round Rock Health and Wellness for nutritional health. First, we will meet with patients for an in-depth consultation. During this visit, the practitioner will conduct a physical, order lab work, and ask patients about their current diet. The following visit will include a review of all the lab results. Once all the questions and concerns are discussed, a nutrition plan will be created for the patient. The Practitioner will provide patients with educational materials that include both written documents and online resources. Handouts will also be provided with the following information: portion sizes, grocery plan, understanding food labels, suggested physical activity and healthy weight loss/gain.
Reviews
"Every Massage therapist and office staff member I have interacted with over the past 10 years have all been fabulous. I definitely recommend to everyone for both massage and chiropractic services! I have been a member for over 10 years and extremely happy with Round Rock Health & Wellness!"
- C.P. /
Google /
Jun 12, 2017
"Don't know what I would do without this place. I've been going for years and I know they have helped me improve with my medical conditions. Love Shena and Sarah. Thank y'all for all that you've helped me with over the years."
- I.M. /
Facebook /
Jul 07, 2017
"Dr. Blair and staff are AMAZING! Not only are they friendly, warm and welcoming, but extremely knowledgeable and love sharing their knowledge to help you better understand the practice and what they do.Dr. Blair helped me through my pregnancy (sciatic pain is the worst) but with her adjustments I was able to function normally, even continue hitting the gym 5 days a week. She not only sees me, but my husband and our little bambino too. If you are looking for a GREAT chiropractor who will truly care about your well being and treatment with a clean, freindly, laid back environment go to Round Rock Health & Wellness. I promise they are wonderful!!!"
- K.C. /
Google /
Jun 26, 2017
"We have been seeing Dr. Blair Miller and we love our visits! I get adjusted weekly and my kiddos do too! They are in first and second grade and look forward to our adjustments with Dr. Blair each week! She is great with the kids while she adjusts them. Highly recommend Dr Blair!"
- C.H. /
Google /
Jun 19, 2017
"I have been a monthly member for 11 years. RR Health & Wellness is an awesome place to go. You get a full hour of massage unlike other places that schedule you an hour but deduct time for dressing & undressing. They offer all types of massage services including Chiropractic & Acupuncture. There are always all kinds of time slots available. I have always been able to get in even if it is at a last minute. I am constantly recommending this place to family, friends, co-workers.... You won't be disappointed."
- T.F. /
Google /
Jun 19, 2017
Previous
Next
As a result of healthy nutrition, the body is able to work to its full potential. Therefore, patients who improve their nutrition feel more energized and lower their risk of certain heart disease. Not only are there physical benefits, but mental benefits as well. Patients often report feeling more focused and have an improved attention span, and say that their mental clarity is great because it reduces stress and leads to higher productivity. This allows both adults and kids to fully enjoy those everyday activities they love. As adults age, good nutrition is especially important. Patients also report improvement to their allergies, asthma, skin conditions, and mood not from the treatment of the disease or ICD-10 code, but by addressing the underlying imbalances. By learning of what road blocks that need to be removed and at the same and learn to add in the life giving lifestyle habits, a vital and fulfilling life can be returned.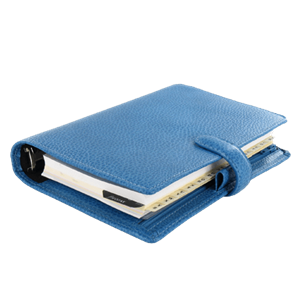 At Round Rock Health and Wellness, our dedicated Practitioners want you to live your best life. That starts with proper nutrition and a well-balanced diet. If you are ready to take control of your nutritional health, we invite you to call our office and schedule a consultation today. We'll get you on the path towards living the best, healthy life you can so that you can feel better and perform better.
Related Procedures