Simply put, lifestyle modification is the alteration of the way you live your life. This means modifying the things you have control over. You may not think your lifestyle affects how your body functions, but it does. Your lifestyle has both positive and negative effects on your body. Moderation is important but sometimes elimination of bad habits, or the implementation of new, healthy habits are even more significant to better your health. For example, exercising in moderation is very good for your health. Over exercising can lead to injury and not exercising can lead to obesity. Another example is your work schedule. If you have a busy work schedule, setting time aside to de-stress is very important because it allows your body and mind to relax.
So many people today struggle with stress management, which has adverse affects on their health. The body has physical, mental, and emotional responses to your everyday activities. Changing your work schedule, exercise routine, eating habits, sleeping patterns, stress management and social life can really benefit your health.
At Round Rock Health and Wellness, Dr. Binner will meet with you to discuss your lifestyle. No need to worry or stress, this consultation is very relaxed and conducted in a tranquil environment. It's simply to allow you and the Doctor to chat about what you do on a daily basis. He will ask you questions about your work schedule, eating habits, exercise routine and so on. He may also conduct minor lab test to better understand your nutrition and hormone levels. When your nutrition and hormones are unbalanced, it may be due to a lifestyle habit that needs modification. Sometimes a simple change in your sleeping pattern can make all the difference in how your body functions. Our staff will partner with you, and guide you through this process.
Reviews
"Every Massage therapist and office staff member I have interacted with over the past 10 years have all been fabulous. I definitely recommend to everyone for both massage and chiropractic services! I have been a member for over 10 years and extremely happy with Round Rock Health & Wellness!"
- C.P. /
Google /
Jun 12, 2017
"Don't know what I would do without this place. I've been going for years and I know they have helped me improve with my medical conditions. Love Shena and Sarah. Thank y'all for all that you've helped me with over the years."
- I.M. /
Facebook /
Jul 07, 2017
"Dr. Blair and staff are AMAZING! Not only are they friendly, warm and welcoming, but extremely knowledgeable and love sharing their knowledge to help you better understand the practice and what they do.Dr. Blair helped me through my pregnancy (sciatic pain is the worst) but with her adjustments I was able to function normally, even continue hitting the gym 5 days a week. She not only sees me, but my husband and our little bambino too. If you are looking for a GREAT chiropractor who will truly care about your well being and treatment with a clean, freindly, laid back environment go to Round Rock Health & Wellness. I promise they are wonderful!!!"
- K.C. /
Google /
Jun 26, 2017
"We have been seeing Dr. Blair Miller and we love our visits! I get adjusted weekly and my kiddos do too! They are in first and second grade and look forward to our adjustments with Dr. Blair each week! She is great with the kids while she adjusts them. Highly recommend Dr Blair!"
- C.H. /
Google /
Jun 19, 2017
"I have been a monthly member for 11 years. RR Health & Wellness is an awesome place to go. You get a full hour of massage unlike other places that schedule you an hour but deduct time for dressing & undressing. They offer all types of massage services including Chiropractic & Acupuncture. There are always all kinds of time slots available. I have always been able to get in even if it is at a last minute. I am constantly recommending this place to family, friends, co-workers.... You won't be disappointed."
- T.F. /
Google /
Jun 19, 2017
Previous
Next
Modifications to your lifestyle take time, patience and diligence. As your accountability partner, our staff will stand by you with support and encouragement. Altering your habits take time, but the result produces a healthier lifestyle. Therefore, sometimes it's about trial and error. You try one modification, and if that doesn't work, you try another. However, the most important thing is that patients learn what's best for themselves. You may discover you're in need of more social time with family and friends, or that you need more alone time to calm your mind and body to reduce stress. The results are endless, but each lead to a healthier version of you.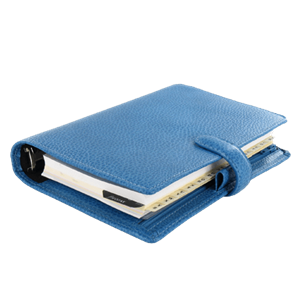 We want to sit down and talk to you about lifestyle modifications that will help you look better, feel awesome, sleep better, and live a longer life. Call and schedule an appointment to talk to one of our Medical Professionals at Round Rock Health and Wellness in the Greater Austin, TX area.
Related Procedures