Simply put, lifestyle modification is the alteration of the way you live your life. This means modifying the things you have control over. You may not think your lifestyle affects how your body functions, but it does. Your lifestyle has both positive and negative effects on your body. Moderation is important but sometimes elimination of bad habits, or the implementation of new, healthy habits are even more significant to better your health. For example, exercising in moderation is very good for your health. Over exercising can lead to injury and not exercising can lead to obesity. Another example is your work schedule. If you have a busy work schedule, setting time aside to de-stress is very important because it allows your body and mind to relax.
So many people today struggle with stress management, which has adverse affects on their health. The body has physical, mental, and emotional responses to your everyday activities. Changing your work schedule, exercise routine, eating habits, sleeping patterns, stress management and social life can really benefit your health.
About Our Services

@headingTag>
At Round Rock Health and Wellness, Dr. Binner will meet with you to discuss your lifestyle. No need to worry or stress, this consultation is very relaxed and conducted in a tranquil environment. It's simply to allow you and the Doctor to chat about what you do on a daily basis. He will ask you questions about your work schedule, eating habits, exercise routine and so on. He may also conduct minor lab test to better understand your nutrition and hormone levels. When your nutrition and hormones are unbalanced, it may be due to a lifestyle habit that needs modification. Sometimes a simple change in your sleeping pattern can make all the difference in how your body functions. Our staff will partner with you, and guide you through this process.
Reviews
"Anyone will be more than happy with any service they receive here. I have been a client for a couple of years now and have sent numerous friends and family that have all been satisfied customers. There is not enough room here to write all of the amazing things about this place and their phenomenal employees!"
- J.M. /
Yelp /
May 06, 2012
"Great massage therapists! Lydia Hartweg has been working hard on my very tired muscles!!"
- J.T. /
Google /
May 29, 2017
"Dr. Binner is always fantastic, and has truly helped my wife and myself. Their monthly chiropractic plans are very affordable, and so worth it."
- D.B. /
Google /
May 29, 2017
"Quiet, clean & professional"
- B.W. /
Google /
May 29, 2017
"I highly recommend Round Rock Health and Wellness for massages. I have had wonderful monthly massages there for many years! I also have had great chiropractic treatments there with Dr. Binner. My experiences could not have been better. I hope they can continue for many more years!"
- A.J. /
Google /
May 22, 2017
Previous
Next
What to Expect

@headingTag>
Modifications to your lifestyle take time, patience and diligence. As your accountability partner, our staff will stand by you with support and encouragement. Altering your habits take time, but the result produces a healthier lifestyle. Therefore, sometimes it's about trial and error. You try one modification, and if that doesn't work, you try another. However, the most important thing is that patients learn what's best for themselves. You may discover you're in need of more social time with family and friends, or that you need more alone time to calm your mind and body to reduce stress. The results are endless, but each lead to a healthier version of you.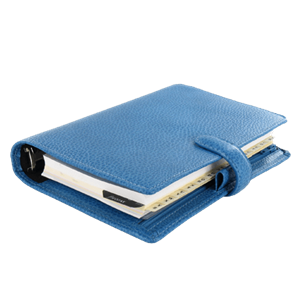 We want to sit down and talk to you about lifestyle modifications that will help you look better, feel awesome, sleep better, and live a longer life. Call and schedule an appointment to talk to one of our Medical Professionals at Round Rock Health and Wellness in the Greater Austin, TX area.
Related Procedures