What is lifestyle detoxification? It simply means that your body needs to get rid of toxins that are poisoning your efforts to better your health.
The liver acts as the detoxification hub for the body and works with the gallbladder, pancreas and intestines to process food. It cleanses the blood of harmful substances and generates bile, which is a fluid that breaks down our food. This helps our bodies to rid itself of waste and toxins. It also regulates blood clotting, breaks down fat, and stores iron. It's even responsible for storing and releasing sugar. Therefore, without proper liver function, our bodies can be compromised. Toxins can be recirculated back into the bloodstream which can cause multiple health issues.
An unhealthy liver can prevent you from losing weight and more. Eating a nutritious diet is extremely important to maintaining a healthy liver. Consuming high amounts of unhealthy food can overwork and cause damage to the liver. Improving your body's natural detoxification process can be accomplished by altering your current diet and by incorporating natural detoxifying methods like fasting or juicing. We are here at Round Rock Health and Wellness to help you understand why detoxing is important and how to implement it into your routine.
In order to detoxify the body and improve liver function, our staff will meet with patients to provide them with natural detoxification methods. Some methods may include, modifications to diet, juicing and natural supplements. The key is not starvation, but detoxification. The goal is to decrease the amounts of transfats, preservatives, processed meats, alcohol and artificial sweeteners that are in your diet. By consuming less of these foods, the liver won't have to work so hard in riding the body of toxins. Why? Because, when we eat natural foods like fruits and vegetables, the body absorbs the vitamins and nutrients that naturally exist in these super foods. Consuming food with added chemicals and artificial ingredients is not natural. Therefore, your body must work extra hard to separate the good stuff from the bad. This causes stress on the liver, which can compromise your immune system. Our staff provide patients with resources and education on how to detoxify their body once the initial consultation is completed.
Reviews
"Every Massage therapist and office staff member I have interacted with over the past 10 years have all been fabulous. I definitely recommend to everyone for both massage and chiropractic services! I have been a member for over 10 years and extremely happy with Round Rock Health & Wellness!"
- C.P. /
Google /
Jun 12, 2017
"Don't know what I would do without this place. I've been going for years and I know they have helped me improve with my medical conditions. Love Shena and Sarah. Thank y'all for all that you've helped me with over the years."
- I.M. /
Facebook /
Jul 07, 2017
"Dr. Blair and staff are AMAZING! Not only are they friendly, warm and welcoming, but extremely knowledgeable and love sharing their knowledge to help you better understand the practice and what they do.Dr. Blair helped me through my pregnancy (sciatic pain is the worst) but with her adjustments I was able to function normally, even continue hitting the gym 5 days a week. She not only sees me, but my husband and our little bambino too. If you are looking for a GREAT chiropractor who will truly care about your well being and treatment with a clean, freindly, laid back environment go to Round Rock Health & Wellness. I promise they are wonderful!!!"
- K.C. /
Google /
Jun 26, 2017
"We have been seeing Dr. Blair Miller and we love our visits! I get adjusted weekly and my kiddos do too! They are in first and second grade and look forward to our adjustments with Dr. Blair each week! She is great with the kids while she adjusts them. Highly recommend Dr Blair!"
- C.H. /
Google /
Jun 19, 2017
"I have been a monthly member for 11 years. RR Health & Wellness is an awesome place to go. You get a full hour of massage unlike other places that schedule you an hour but deduct time for dressing & undressing. They offer all types of massage services including Chiropractic & Acupuncture. There are always all kinds of time slots available. I have always been able to get in even if it is at a last minute. I am constantly recommending this place to family, friends, co-workers.... You won't be disappointed."
- T.F. /
Google /
Jun 19, 2017
Previous
Next
Ridding the body of toxins makes it stronger and optimizes functionality. It's amazing what minor modifications to your diet can do to enhance liver function. Even practical tips like, drinking more water can improve your body's natural detoxification process. When you consume the proper amount of water, it assists in flushing the digestive system of toxins through the urinary tract. In simple terms, urination cleanses the body of toxins. When you detoxify your body, you improve and prevent conditions and/or diseases like:
Cardiovascular diseases
Irregular glucose levels
Poor cholesterol
Poor metabolism
Hepatitis
Cirrhosis
Various infections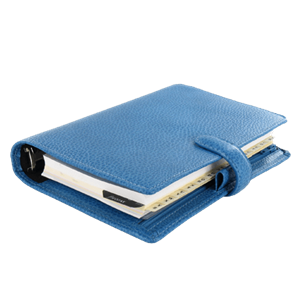 Lifestyle detoxification at Round Rock Health and Wellness is all about strategically helping your liver function more efficiently. We will talk you through the process! Call and schedule an appointment to talk to our staff about lifestyle detoxification today.
Related Procedures