Hormones are excreted from several different places of the body. These areas include, the adrenal glands, pancreas, pituitary glands, thyroid, ovaries, and testes. These are just a few glands that make up the endocrine system, which is responsible for producing many different kinds of hormones in the body. Hormones are like tiny messengers that send out different signals throughout the body to determine its function. These functions involve your glucose levels, metabolism, reproduction and emotions. Therefore, the endocrine system is very complex.
Dr. Binner does not address what is considered the disease or ICD -10 code of hormone imbalance but investigates the imbalances in a persons lifestyle, inhibited nerve supply to the region or physiological imbalances that may be causing the condition to develop and progress. We understand that each hormone creates a different reaction in the body, and when they are not balanced –you are left with serious health issues and chronic health problems. Hormone health is so important. We are here to help you understand these imbalances and to determine the root cause to correct the issue. As there can be medical causes for hormone imbalances and not just lifestyle imbalances, Dr. Binner always encourages his patients to stay in close contact with their MD are to rule out other disease state causes.
The services provided will be different for each patient. There is no one-size-fits-all treatment plan when it comes to treating the underlying causes of hormone imbalance of our patients. In many cases Dr. Binner will recommend the appropriate functional medicine testing as to assist in determining the underlying causes.
For example, if you are experiencing issues with your blood sugar levels, it may be due to an imbalance of the hormone insulin, which is produced by the pancreas. Dr. Binner will then consult with you on how to specifically improve the issue so that the body can naturally stabilize the imbalance via diet and exercise. Thus, a large part of functional wellness is about addressing lifestyle issues that may be hindering the body. Therefore, treatment is completely unique to each patient's condition.
Reviews
"Every Massage therapist and office staff member I have interacted with over the past 10 years have all been fabulous. I definitely recommend to everyone for both massage and chiropractic services! I have been a member for over 10 years and extremely happy with Round Rock Health & Wellness!"
- C.P. /
Google /
Jun 12, 2017
"Don't know what I would do without this place. I've been going for years and I know they have helped me improve with my medical conditions. Love Shena and Sarah. Thank y'all for all that you've helped me with over the years."
- I.M. /
Facebook /
Jul 07, 2017
"Dr. Blair and staff are AMAZING! Not only are they friendly, warm and welcoming, but extremely knowledgeable and love sharing their knowledge to help you better understand the practice and what they do.Dr. Blair helped me through my pregnancy (sciatic pain is the worst) but with her adjustments I was able to function normally, even continue hitting the gym 5 days a week. She not only sees me, but my husband and our little bambino too. If you are looking for a GREAT chiropractor who will truly care about your well being and treatment with a clean, freindly, laid back environment go to Round Rock Health & Wellness. I promise they are wonderful!!!"
- K.C. /
Google /
Jun 26, 2017
"We have been seeing Dr. Blair Miller and we love our visits! I get adjusted weekly and my kiddos do too! They are in first and second grade and look forward to our adjustments with Dr. Blair each week! She is great with the kids while she adjusts them. Highly recommend Dr Blair!"
- C.H. /
Google /
Jun 19, 2017
"I have been a monthly member for 11 years. RR Health & Wellness is an awesome place to go. You get a full hour of massage unlike other places that schedule you an hour but deduct time for dressing & undressing. They offer all types of massage services including Chiropractic & Acupuncture. There are always all kinds of time slots available. I have always been able to get in even if it is at a last minute. I am constantly recommending this place to family, friends, co-workers.... You won't be disappointed."
- T.F. /
Google /
Jun 19, 2017
Previous
Next
Again, because each patient's condition varies, results will be different. However, patients tend to experience an overall improvement to their health that results in a stronger body. Once the body heals and Hormone imbalances prevent patients from doing so many things they love because their bodies aren't functioning properly. Therefore, they tend to experience a new-found hope and optimism because of their improved condition.
Treatments lead to promising results with healthier glucose levels, boosted metabolism, higher immune system, better mental health as when the body is balanced naturally most things just work better. These are only a few conditions that can be improved by proper hormone health.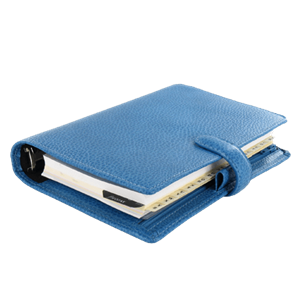 We want you to live a healthy life at Round Rock Health and Wellness! Learn more about your hormone health, how your hormones function together in the body, and have a plan of action when you find out a hormone is not working to its potential. Call today to get started with an initial consultation.
Related Procedures