Our digestive system works to ingest, digest, and excrete our food intake. This system includes the gastrointestinal tract, also known as the GI tract. The mouth, esophagus, stomach, small, and large intestine all make up the GI tract, and they all work together to intake our food. Keeping it healthy is very important.
Our Health Educators instruct patients on how to maintain a healthy GI system. A poor GI tract produces painful symptoms, such as heartburn, indigestion, gas, and nausea. Too often these symptoms are treated rather then uncovering the underlying cause. In treating the root issue, your digestive health can be dramatically improved. A large portion of the immune system is also located in the GI tract, which is our first line of defense against foreign bodies. If the GI tract is unbalanced, it can lead to serious health conditions. That's why our Practitioners at Round Rock Health and Wellness are here to educate patients on proper GI health.
About Our Services

@headingTag>
It is the goal of our practitioners to provide patients with compassionate care and to help live a more vital and rewarding lives. In order to do that, we will need to determine the current health condition of the patient and the underlying CAUSE of their condition. That's why our services include a one-on-one appointment with one of our experienced Practitioners to discuss the condition or symptoms. We do ask that patients do their best in collecting their medical records for the previous 2 years. This is extremely helpful in the diagnostic process and helps our team understand the condition.
Prior to the appointment, the Doctor will review all materials including the detailed questionnaire patients will need to fill out at our office. The Doctor may also order lab tests, and x-rays to better understand your current condition. Once all the result are complete, the Doctor will discuss them with the patient during their follow-up. A plan of action and treatment will be determined during this time as well.
Reviews
"Anyone will be more than happy with any service they receive here. I have been a client for a couple of years now and have sent numerous friends and family that have all been satisfied customers. There is not enough room here to write all of the amazing things about this place and their phenomenal employees!"
- J.M. /
Yelp /
May 06, 2012
"Great massage therapists! Lydia Hartweg has been working hard on my very tired muscles!!"
- J.T. /
Google /
May 29, 2017
"Dr. Binner is always fantastic, and has truly helped my wife and myself. Their monthly chiropractic plans are very affordable, and so worth it."
- D.B. /
Google /
May 29, 2017
"Quiet, clean & professional"
- B.W. /
Google /
May 29, 2017
"I highly recommend Round Rock Health and Wellness for massages. I have had wonderful monthly massages there for many years! I also have had great chiropractic treatments there with Dr. Binner. My experiences could not have been better. I hope they can continue for many more years!"
- A.J. /
Google /
May 22, 2017
Previous
Next
What to Expect

@headingTag>
As a result of treatment, the integrity and lining of the GI tract is improved over time, and patients learn to maintain a healthy system to avoid going back to the painful symptoms. This is important because, naturally the GI tract has bacteria and enzymes that help break down food, and if you can't properly absorb your food, then your body doesn't receive the nourishment it requires. This leads to all kinds of ailments.
However, when patients follow their treatment plan, they experience relief from heartburn, bloating, gas, nausea, and diarrhea. These symptoms may seem normal because they are so common, but they are signs of an imbalanced GI tract. Once these imbalances are treated, patients are surprised at how much better they feel. Of course, results are dependent on the patient's ability to maintain a healthy digestive system.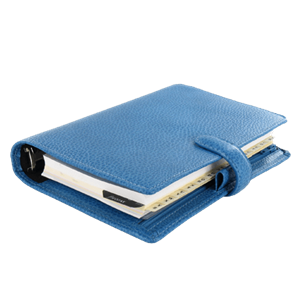 Trust Your Gut Instinct

@headingTag>
If you believe you may have health problems due to your GI tract, learn more about the GI health services offered at Round Rock Health and Wellness. Please call our office today and schedule your consultation. We look forward to helping you feel better!
Related Procedures