Our digestive system works to ingest, digest, and excrete our food intake. This system includes the gastrointestinal tract, also known as the GI tract. The mouth, esophagus, stomach, small, and large intestine all make up the GI tract, and they all work together to intake our food. Keeping it healthy is very important.
Our Health Educators instruct patients on how to maintain a healthy GI system. A poor GI tract produces painful symptoms, such as heartburn, indigestion, gas, and nausea. Too often these symptoms are treated rather then uncovering the underlying cause. In treating the root issue, your digestive health can be dramatically improved. A large portion of the immune system is also located in the GI tract, which is our first line of defense against foreign bodies. If the GI tract is unbalanced, it can lead to serious health conditions. That's why our Practitioners at Round Rock Health and Wellness are here to educate patients on proper GI health.
It is the goal of our practitioners to provide patients with compassionate care and to help live a more vital and rewarding lives. In order to do that, we will need to determine the current health condition of the patient and the underlying CAUSE of their condition. That's why our services include a one-on-one appointment with one of our experienced Practitioners to discuss the condition or symptoms. We do ask that patients do their best in collecting their medical records for the previous 2 years. This is extremely helpful in the diagnostic process and helps our team understand the condition.
Prior to the appointment, the Doctor will review all materials including the detailed questionnaire patients will need to fill out at our office. The Doctor may also order lab tests, and x-rays to better understand your current condition. Once all the result are complete, the Doctor will discuss them with the patient during their follow-up. A plan of action and treatment will be determined during this time as well.
Reviews
"Every Massage therapist and office staff member I have interacted with over the past 10 years have all been fabulous. I definitely recommend to everyone for both massage and chiropractic services! I have been a member for over 10 years and extremely happy with Round Rock Health & Wellness!"
- C.P. /
Google /
Jun 12, 2017
"Don't know what I would do without this place. I've been going for years and I know they have helped me improve with my medical conditions. Love Shena and Sarah. Thank y'all for all that you've helped me with over the years."
- I.M. /
Facebook /
Jul 07, 2017
"Dr. Blair and staff are AMAZING! Not only are they friendly, warm and welcoming, but extremely knowledgeable and love sharing their knowledge to help you better understand the practice and what they do.Dr. Blair helped me through my pregnancy (sciatic pain is the worst) but with her adjustments I was able to function normally, even continue hitting the gym 5 days a week. She not only sees me, but my husband and our little bambino too. If you are looking for a GREAT chiropractor who will truly care about your well being and treatment with a clean, freindly, laid back environment go to Round Rock Health & Wellness. I promise they are wonderful!!!"
- K.C. /
Google /
Jun 26, 2017
"We have been seeing Dr. Blair Miller and we love our visits! I get adjusted weekly and my kiddos do too! They are in first and second grade and look forward to our adjustments with Dr. Blair each week! She is great with the kids while she adjusts them. Highly recommend Dr Blair!"
- C.H. /
Google /
Jun 19, 2017
"I have been a monthly member for 11 years. RR Health & Wellness is an awesome place to go. You get a full hour of massage unlike other places that schedule you an hour but deduct time for dressing & undressing. They offer all types of massage services including Chiropractic & Acupuncture. There are always all kinds of time slots available. I have always been able to get in even if it is at a last minute. I am constantly recommending this place to family, friends, co-workers.... You won't be disappointed."
- T.F. /
Google /
Jun 19, 2017
Previous
Next
As a result of treatment, the integrity and lining of the GI tract is improved over time, and patients learn to maintain a healthy system to avoid going back to the painful symptoms. This is important because, naturally the GI tract has bacteria and enzymes that help break down food, and if you can't properly absorb your food, then your body doesn't receive the nourishment it requires. This leads to all kinds of ailments.
However, when patients follow their treatment plan, they experience relief from heartburn, bloating, gas, nausea, and diarrhea. These symptoms may seem normal because they are so common, but they are signs of an imbalanced GI tract. Once these imbalances are treated, patients are surprised at how much better they feel. Of course, results are dependent on the patient's ability to maintain a healthy digestive system.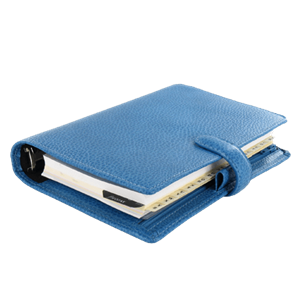 If you believe you may have health problems due to your GI tract, learn more about the GI health services offered at Round Rock Health and Wellness. Please call our office today and schedule your consultation. We look forward to helping you feel better!
Related Procedures