America has some of the best healthcare available in the world. However, due to the demanding schedules of hospitals and high patient-to-doctor ratios, doctors are unable to provide extended, undivided attention to help patients through some of their health issues. Patients are often seen for a few minutes and quickly sent off with multiple prescriptions to treat their symptoms, instead of truly understanding the cause of their illness. As a result, our society is increasingly growing more medicated, depressed, and obese. Therefore, functional medicine/wellness was created out of the need to provide patients with quality care to address the underlying cause of their ailments. Round Rock Health and Wellness is proud to offer functional medicine services to residents throughout the Austin, TX area with a goal to provide the body with the tools to naturally heal imbalances.
For more information, you can go to DRBINNERWELLNESS.COM to learn more about Functional Medicine.
Medical professionals, such as Nutritionists, Chiropractors, and Health Coaches provide patients with a new approach to treat their body. Practical tools such as adjusting one's diet and making lifestyle modifications, assist the body in functioning optimally. Functional medicine is based off of principals that reduce, and even eliminate toxins, ailments, and chronic stress.
At Round Rock Health & Wellness, Functional Medicine Practitioners provide multiple services. These services include nutritional therapy, gastrointestinal and hormone health, detoxification, and lifestyle modification. Prior to any treatment, our Doctors will meet with a patient to thoroughly discuss their health history. During this time, we will perform several tests to determine the patient's unique biology and current health condition.
To determine imbalances in the body, the Doctor will ask detailed questions regarding a patient's diet, medications, emotional health, sleeping habits, and physical exercise. Once all the data is collected, we work closely with the patient to determine a treatment plan.
Reviews
"Every Massage therapist and office staff member I have interacted with over the past 10 years have all been fabulous. I definitely recommend to everyone for both massage and chiropractic services! I have been a member for over 10 years and extremely happy with Round Rock Health & Wellness!"
- C.P. /
Google /
Jun 12, 2017
"Don't know what I would do without this place. I've been going for years and I know they have helped me improve with my medical conditions. Love Shena and Sarah. Thank y'all for all that you've helped me with over the years."
- I.M. /
Facebook /
Jul 07, 2017
"Dr. Blair and staff are AMAZING! Not only are they friendly, warm and welcoming, but extremely knowledgeable and love sharing their knowledge to help you better understand the practice and what they do.Dr. Blair helped me through my pregnancy (sciatic pain is the worst) but with her adjustments I was able to function normally, even continue hitting the gym 5 days a week. She not only sees me, but my husband and our little bambino too. If you are looking for a GREAT chiropractor who will truly care about your well being and treatment with a clean, freindly, laid back environment go to Round Rock Health & Wellness. I promise they are wonderful!!!"
- K.C. /
Google /
Jun 26, 2017
"We have been seeing Dr. Blair Miller and we love our visits! I get adjusted weekly and my kiddos do too! They are in first and second grade and look forward to our adjustments with Dr. Blair each week! She is great with the kids while she adjusts them. Highly recommend Dr Blair!"
- C.H. /
Google /
Jun 19, 2017
"I have been a monthly member for 11 years. RR Health & Wellness is an awesome place to go. You get a full hour of massage unlike other places that schedule you an hour but deduct time for dressing & undressing. They offer all types of massage services including Chiropractic & Acupuncture. There are always all kinds of time slots available. I have always been able to get in even if it is at a last minute. I am constantly recommending this place to family, friends, co-workers.... You won't be disappointed."
- T.F. /
Google /
Jun 19, 2017
Previous
Next
Our goal is to provide safe, compassionate care to every patient. That's why Dr. Binner takes his time with patients to offer them undivided attention that many Doctors in a hospital (unfortunately) can't give. As a functional medicine practitioner, the disease is not what is treated as that is only a description of the symptoms. It is not the goal to treat the symptoms, but the underlying imbalances whether they be nutritional deficiencies, toxicity, excessive stress, or other lifestyle issues. Once the imbalances are determined by a thorough evaluation via your intake forms and examination, history and advanced testing, Dr. Binner formulates an individualized treatment protocol is established which allows the body to naturally heal itself without medications or surgery. As a result, patients are empowered and equipped with the necessary tools they need to live healthier lives. Patients report feeling stronger, more mentally aware, and energized. In addition it is Dr. Binner's goal to educate his patients along the way on the healthiest lifestyle habits to incorporate into their daily lives as to continue to live a vital and rewarding life.
At times following the evaluation, it is apparent to Dr. Binner that your condition can not be properly addressed via natural protocols and is a condition that is best evaluated or addressed medically, Dr. Binner will refer you out to the appropriate provider for proper follow-up and evaluation.
By addressing the underlying causes of the condition and not the symptoms or disease, many conditions can be effectively improved by proper, effective functional medicine protocols. These conditions include the following:
Adrenal Fatique
Detoxification issues
Causes of Thyroid imbalances
Blood sugar levels via
Allergies
Sleeping disorder
Fibro-myalgia
Fatigue
Cholesterol imbalances
Digestive function
In addition the list above, functional medicine can help in so many additional ways. The key is understanding what is causing your symptoms, and creating a custom strategy to turn it around. That is what Dr. Binner strives to do for each of his patients as it is one of our most important core focus principles.
Disclaimer: Dr. Binner is not a medical doctor nor does he treat the disease or disorders above. His main focus via his functional wellness protocols is to identify the underlying causes that may be feeding into the condition. These may include deficiencies or imbalance of lifestyle factors including: nutrition, sleep, toxicity, stress, quality of nerve flow, past injuries, lack of proper exercise or various non acute physiological imbalances, etc... By exposing all involved factors and addressing them via natural/non pharmaceutical methodologies and life modifications, the body is given the best chance to heal itself. Dr. Binner advises all of his patients to continue to be under the care of their primary care physician to address any medical condition when needed.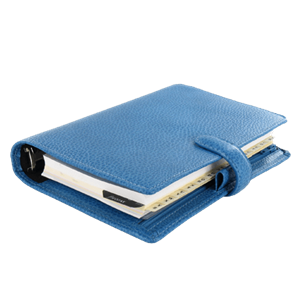 If you are sick and tired of feeling sick and tired please call our office today in Round Rock, TX and learn more about the natural/non-medical approach of functional medicine/wellness. This is a field of healthcare, that when understood and implemented into everyday life, live change for the better.
If you have a question for Dr. Binner, feel free to chime in on our Facebook page or just give us a call at the office. Dr. Binner would be happy to address any questions that you may have.
Related Procedures