Current Special Initial Exam $39
An adjustment is a procedure performed by a certified chiropractic doctor that adjusts the spine and other joints in the body. Specifically, an adjustment by a chiropractor is the application of controlled force or pressure to the back or joint that is misaligned. Commonly, the doctor will use their hands to apply pressure for readjustment, but specialized tools and machines may also be used. Adjustments are for anyone experiencing pain in the back or joints. Adjustments are beneficial because they reduce pain, tension, numbing, pinching, and muscles spams. Adjustments to the spine have similar benefits but specifically realign the spine, which can improve a great number of aliments you may be experiencing. Overall, routine adjustments can reduce your discomfort, improve allergies, headaches, and your range of motion. The experienced and seasoned Chiropractic doctors at Round Rock Health and Wellness will first provide a thorough assessment of your injury or condition, and then create a custom schedule of adjustments that may occur weekly, monthly, or as needed.
Dr. Binner and Dr. Miller are skillfully trained to provide chiropractic adjustments for individuals experiencing pain or injury. These individuals range from teens and adults, to seniors with chronic pain due to arthritis. We treat the everyday active individual, the weekend warrior who battles minor aches and soreness, high-level athletes, pregnant women, and so many other walks of life who simply with to get "back into balance," and feel better. We commonly perform chiropractic adjustments for the following areas:
Spine
Neck
Shoulders
Jaw
Hands
Arms
Wrists
Elbows
Ribs
Knees
Hips
Legs
Ankles
Feet
Reviews
"Every Massage therapist and office staff member I have interacted with over the past 10 years have all been fabulous. I definitely recommend to everyone for both massage and chiropractic services! I have been a member for over 10 years and extremely happy with Round Rock Health & Wellness!"
- C.P. /
Google /
Jun 12, 2017
"Love this place! Dr. Miller is a wonderful chiropractor. She has gentle techniques and is very effective in helping me with my back and neck issues. All of the staff is warm and helpful. They have fantastic LMTs and acupuncturists who have helped a great deal in helping me heal."
- E.S. /
Yelp /
Nov 25, 2017
"I have been a client for many years. The front desk and massage therapists have always been wonderful. I love the quiet, relaxing atmosphere for massage. Dr. Blair has been great also. She really helped my daughter after she hurt her back. She is an athlete who really pushes her body, and Dr. Blair always seems to know what to do to get her back to better health."
- D.W. /
Google /
Nov 13, 2017
"Great service for the price. Very professional, and excellent therapists!"
- R.A. /
Google /
Nov 13, 2017
"I've been a member for over a year. I come every month for a full body massage and every time I leave in total bliss thanks to Becca. She's soooo amazing. She relaxes my whole body and soul! She's extremely good! I highly recommend this place. I've also tried other massage therapists at this center and all of them were really good! The rooms are nice, private and very comfortable. Front desk is always very helpful, friendly and polite."
- M.R. /
Yelp /
Nov 12, 2017
Previous
Next
Activator Method
A small hand-held instrument is used to make adjustments to the back and neck. The tool moves back and forth in quick motions to create gentle impulses.
Graston Technique
This is a type of therapy that is performed by specialized tools that lightly scrape and massage the skin. This helps break down scar tissue and decreases muscle restriction.
Spinal Decompression
This technique involves exercises that stretch the spine with a traction table or motor device. This releases tension and discomfort in the spine.
High Velocity Low Amplitude Thrust (HVLA)
HVLA involves a quick motion performed by the chiropractor that applies pressure to the area of adjustment. This is a common method used in chiropractic care that restores realignment.
Everyone, who is interested in receiving chiropractic treatment, will have a full exam and consultation with the Chiropractor. During this consultation, the patient's condition and health history is discussed in great detail before moving forward with treatment. Once a treatment plan is determined, the patient will have their first session. Patients, who receive adjustments, can expect to experience a reduction of pain and an increase in range of motion. Routine adjustments allow patients to maintain their health and improve the strength in their back, neck, shoulder, and joints. Routine visits also further assist the Chiropractor in understanding a patient's body, how to improve their discomfort, and seeing the Doctor on a consistent basis helps to develop a positive doctor-patient relationship.
Routine adjustments are common for active patients, athletes, runners, and weekend warriors. It's also helpful for those who have jobs that require them to constantly be on their feet or move in a routine fashion, such as painting. Constant physical activity can lead to injury or misalignment in the spine or joints.
Keep in mind that inactivity can lead to a loss of strength in the spine and joints as well. Those patients, who live a non-active lifestyle or work at a desk, may also frequently visit the Chiropractor. Routine adjustments are very beneficial to the body and to anyone who is experiencing back or joint pain. It is common for our patients to come in as needed for a routine adjustment. For some, this might be weekly, while for others on a bi-monthly or monthly basis, or as needed or prescribed.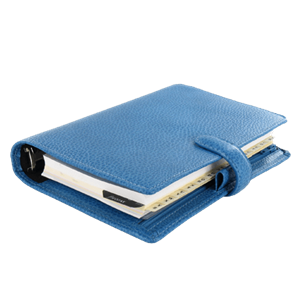 Get Adjusted and Feel Better!
If you are an active athlete, weekend jogger, or are experiencing any type of back and joint pain, you may benefit dramatically from receiving a spine or joint adjustment. The majority of patients, who visit a Chiropractor, often experience immediate relief after an adjustment. Routine adjustments are beneficial in reducing pain and maintaining the healthy lifestyle you desire and love. Don't suffer in pain any longer, call our office today to schedule a consultation.
Related Procedures