Current Special Initial Exam $39
Chiropractic care is commonly used for rehabilitation therapy with patients who have been injured due to sports activities or trauma. Injuries that are commonly treated by Dr. Binner and Dr. Miller may include those related to a car accident, on-the-job activity, heavy lifting, or a hard fall. Sports injuries, in particular, either from trauma or overuse, bring athletes from all over Austin to our Round Rock, TX chiropractic clinic as well. Injuries resulting from these activities may include broken bones, slipped discs, stretched ligaments, or strained muscles. Rehabilitation chiropractic therapy involves various techniques and are designed to relieve patients of pain and discomfort. Chiropractic rehab restores patient's health and ability to be mobile once again.
Common Techniques

@headingTag>
Our trained and skilled chiropractors use a variety of methods to help treat and rehab injuries. This method used will vary depending on the injury location, severity, and pain level. Listed below are some of the common rehab chiropractic techniques we use:
Mckenzie Approach
The Mckenzie Approach includes various exercises that stretch the back, legs, and buttocks. A specific exercise used in this method includes laying on the back and pulling the knee, one at a time, toward the chest.
Dynamic Lumbar Stabilization
This treatment involves exercises that begin in a lying position, to standing, to jumping. These movements are designed to move from a resting position to an active position.
Myofascial Release Therapy
Movements that loosen muscle tightness and stiffness. Such therapy may include using a foam roller to massage muscles. Performing these types of exercises increases a patient's range of motion.
Graston Technique
The Graston Technique is a type of therapy that is performed by specialized tools that lightly scrape and massage the skin. This helps break down scar tissue and decreases muscle restriction.
Kinesio Taping Method
This practice involves the taping of muscles to provide support and restriction. This kind of manipulation is helpful for muscles to heal. It is often applied after an adjustment.
Cupping
Suction cups are used to stretch and release muscle tension that is too deep to massage from the surface. This technique also promotes an increase in blood flow.
Reviews
"Anyone will be more than happy with any service they receive here. I have been a client for a couple of years now and have sent numerous friends and family that have all been satisfied customers. There is not enough room here to write all of the amazing things about this place and their phenomenal employees!"
- J.M. /
Yelp /
May 06, 2012
"Great massage therapists! Lydia Hartweg has been working hard on my very tired muscles!!"
- J.T. /
Google /
May 29, 2017
"Dr. Binner is always fantastic, and has truly helped my wife and myself. Their monthly chiropractic plans are very affordable, and so worth it."
- D.B. /
Google /
May 29, 2017
"Quiet, clean & professional"
- B.W. /
Google /
May 29, 2017
"I highly recommend Round Rock Health and Wellness for massages. I have had wonderful monthly massages there for many years! I also have had great chiropractic treatments there with Dr. Binner. My experiences could not have been better. I hope they can continue for many more years!"
- A.J. /
Google /
May 22, 2017
Previous
Next
About the Treatment

@headingTag>
Prior to therapy, our team may provide patients with videos and reading material of the various routines that will be performed during their session. Therapy often includes a combination of stretching exercises and aerobic activities. Physical routines may include workouts that move from low to high intensity, such as walking, running or using an elliptical machine. Tools such as stretch bands and exercise balls are also commonly used during therapy. It may seem contradictory to perform physical activities and exercises while you are injured, but it's all designed to release stiffness and relieve pain. Such activities are done in a controlled environment for short periods of time. It's all part of the healing process.
What to Expect

@headingTag>
The Chiropractor will meet with patients to discuss their reason for rehab and set up a treatment plan that's specific to their condition. Patients, who are visiting a Chiropractor for rehabilitation therapy, are typically placed on a treatment plan for a specific period of time. For example, an athlete, who is receiving care due to a knee injury, may visit the Chiropractor several times a week for 6 weeks. The care and timeframe is all dependent on the patient and the injury.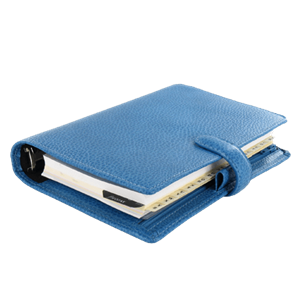 Rehab Your Injury To Health

@headingTag>
If you are experiencing chronic pain due to a work related, sport, or trauma injury, call our office today to schedule an appointment. Our highly-trained chiropractors are dedicated in helping you restore your body to a healthy state.
Related Procedures