Current Special Initial Exam and Adjustment $69
Round Rock Health and Wellness offers patients throughout the Greater Austin, TX area preventative spine care and spine health services. Preventative spine care is very important in maintaining a healthy lifestyle. When our spine is misaligned, it can lead to disabling pain in our back and serious injury. The spine is made up of bones called vertebrae and between each of those is a cushion-like disk that supports the bones from grinding against one another (known as cartilage). This protective layering is what allows the spine to move freely. As we twist and bend the spine with our movements, oxygen and nutrients are supplied to the bones and disks. This movement is important in maintenance because the tissue that makes up the disks has no blood supply of its own. Therefore, when misalignments aren't corrected, it can create a multitude of issues. Preventative care can help you stay healthy, avoid future spine-related health problems, as well as help prevent expensive medical treatments due to untreated misalignments.
Reviews
"Every Massage therapist and office staff member I have interacted with over the past 10 years have all been fabulous. I definitely recommend to everyone for both massage and chiropractic services! I have been a member for over 10 years and extremely happy with Round Rock Health & Wellness!"
- C.P. /
Google /
Jun 12, 2017
"My son was born at the end of April and was struggling with colic, acid reflex and no sleep. I was struggling with postpartum, exhausted and just learning how to survive with 2 under 2. I was in the trenches for sure. Dr. Blair adjusted me while I was pregnant and I believe that she was the reason I had a such an easy labor. So I decided to call her to schedule an appointment for my son. The fist appointment she explained to me everything she did and really helped me understand why chiropractic could help. After the first couple of adjustments my son slept through the night (where before we were sleeping maybe 2 hours) his body was more relaxed and passing gas like he should. We now have been going for several months now and the adjustments + essential oils+ Dr. Blairs awesome guidance is helped in more ways I can count. I would highly recommend her and her staff for all your chiropractic needs and advice."
- A.W. /
Google /
Sep 18, 2018
"We absolutely love Dr. Blair! She saw me for my pregnancy once a week and then twice a week for the last month. I had very minimal pain and easily gave birth to an almost 9 pound baby! My daughter had her first adjustment today at 2 weeks old and she loved it! I've never seen her so calm. Dr. Blair goes above and beyond for her clients, couldn't ask for a better or more knowledgeable chiropractor!"
- M.F. /
Facebook /
Sep 07, 2018
"Friendly and helpful staff. Doctor Blair is always eager to help and answer any questions. Very knowledgeable and helpful for any kind of issue."
- M.J. /
Google /
Jun 12, 2018
"My son sees Dr. Blair to help with his sleep and hyper activity. In the past 3 months we have seen increased sleep, going from waking at 4:30am to sleeping till a normal hour. Dr. Blair and her staff are friendly and flexible. My son looks forward to going to see them, they are very kid friendly. Dr. Blair is very knowledgeable, patient and does an amazing job adjusting an active 3 year old."
- C.H. /
Google /
May 15, 2018
Previous
Next
Treatments vary, but for preventative care, patients typically visit our Chiropractor once a month or so to maintain spine integrity. However, some patients come just a couple times a year, while others visit more frequently if they require additional care. During your initial assessment we will be able to educate you on practical lifestyle modifications and preventative programs that will improve the strength of your spine. Typically, the maintenance programs consist of exercises and diet modifications that can be performed at home. Exercises such as low-impact aerobics, such as walking and bicycling give the spine and neck a nice workout that's not too harsh on your body. In addition, performing light weight training or yoga, increasing your water in-take, and improving other aspects of nutritional health will help keep the bones strong and healthy.
You can expect the chiropractor to have a comprehensive consultation to discuss your health and spine condition. Your chiropractor may also recommend some exercises and lifestyle modification to assist in routine care of your spine and overall health. Preventative care is all about taking routine action to maintain a healthy spine. Once a month visits is all it takes to loosen up any tension and minor misalignments in the spine and neck. This kind of care is truly at the discretion of the patient, but has low risk and high reward for what it can do for your body. For more information on your first appointment, go to "your first visit" page under the chiropractic tab.
List of common exercises:
Walking
Swimming
Stair stepper
Core exercises
Yoga
Practical tips to maintain a healthy spine:
Incorporate daily exercise
Stretch on a daily basis or as needed
Maintain proper posture
Lift with your core, not your back
Adhere to a healthy diet
Drink plenty of water
Visit your Chiropractor on a routine basis to get a spinal "health check"
Treat yourself to a chiropractic adjustment or therapeutic message when feeling soreness, aches, and pains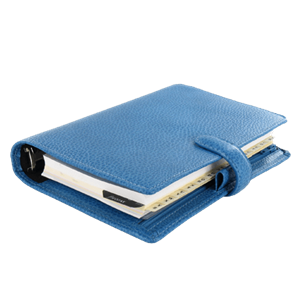 Preventative care can strengthen your body and save you money because it reduces serious injury. If you are concerned about the integrity of your spine or are interested in routine preventative care, please call or visit our website and we'd be happy to set up an appointment at your earliest convenience.
Related Procedures