Current Special Initial Exam and Adjustment $49
Round Rock Health and Wellness offers patients throughout the Greater Austin, TX area preventative spine care and spine health services. Preventative spine care is very important in maintaining a healthy lifestyle. When our spine is misaligned, it can lead to disabling pain in our back and serious injury. The spine is made up of bones called vertebrae and between each of those is a cushion-like disk that supports the bones from grinding against one another (known as cartilage). This protective layering is what allows the spine to move freely. As we twist and bend the spine with our movements, oxygen and nutrients are supplied to the bones and disks. This movement is important in maintenance because the tissue that makes up the disks has no blood supply of its own. Therefore, when misalignments aren't corrected, it can create a multitude of issues. Preventative care can help you stay healthy, avoid future spine-related health problems, as well as help prevent expensive medical treatments due to untreated misalignments.
Reviews
"Every Massage therapist and office staff member I have interacted with over the past 10 years have all been fabulous. I definitely recommend to everyone for both massage and chiropractic services! I have been a member for over 10 years and extremely happy with Round Rock Health & Wellness!"
- C.P. /
Google /
Jun 12, 2017
"They are so nice and helpful. I've only been 3 times and already notice a huge difference in my pain level and range of motion."
- P.W. /
Yelp /
May 11, 2018
"Dr. Blair is extremely knowledgeable and very gentle. I've also had great experiences with the massage and acupuncture here."
- A.Y. /
Yelp /
Apr 28, 2018
"I had my first Chiropractic treatment yesterday with Dr. Miller and I am beyond pleased. I have been struggling with Sciatic pain for well over 5 years and the treatment I received in one visit was amazing. I left feeling the blood flow and some relief just in one visit. Highly recommend going to see Dr. Miller."
- M.C. /
Google /
Apr 25, 2018
"Where do I even begin? I have nothing but positive things to say about RRHWC. You walk in the door to see 1 of 3 sweet, bright eyed desk girls who all know my daughter & I by name. The office is so clean and well put together too. The massage staff are amazing as well, Stefanie is my favorite for sure, so kind but has the strong hands???????? Now on to, Dr. Blair. I could say she saves my life DAILY. I have an awful back condition, two different issues, in two separate parts of my back. I have been trying chiropractor after chiropractor, but tired of the cookie cutter treatment I was being given. Dr. Blair takes the time to talk with me every time about what's going on, and what the solution is. Whether is an adjustment from her, a change in diet, or just some stretches; she lays it all out for me. Not to mention, she give my daughter amazing care. Solving our digestive issues, allergies, and especially her ATTITUDE :) If you're looking for a chiropractor just stop now because you've found the one!"
- C.E. /
Google /
Apr 24, 2018
Previous
Next
Treatments vary, but for preventative care, patients typically visit our Chiropractor once a month or so to maintain spine integrity. However, some patients come just a couple times a year, while others visit more frequently if they require additional care. During your initial assessment we will be able to educate you on practical lifestyle modifications and preventative programs that will improve the strength of your spine. Typically, the maintenance programs consist of exercises and diet modifications that can be performed at home. Exercises such as low-impact aerobics, such as walking and bicycling give the spine and neck a nice workout that's not too harsh on your body. In addition, performing light weight training or yoga, increasing your water in-take, and improving other aspects of nutritional health will help keep the bones strong and healthy.
You can expect the chiropractor to have a comprehensive consultation to discuss your health and spine condition. Your chiropractor may also recommend some exercises and lifestyle modification to assist in routine care of your spine and overall health. Preventative care is all about taking routine action to maintain a healthy spine. Once a month visits is all it takes to loosen up any tension and minor misalignments in the spine and neck. This kind of care is truly at the discretion of the patient, but has low risk and high reward for what it can do for your body. For more information on your first appointment, go to "your first visit" page under the chiropractic tab.
List of common exercises:
Walking
Swimming
Stair stepper
Core exercises
Yoga
Practical tips to maintain a healthy spine:
Incorporate daily exercise
Stretch on a daily basis or as needed
Maintain proper posture
Lift with your core, not your back
Adhere to a healthy diet
Drink plenty of water
Visit your Chiropractor on a routine basis to get a spinal "health check"
Treat yourself to a chiropractic adjustment or therapeutic message when feeling soreness, aches, and pains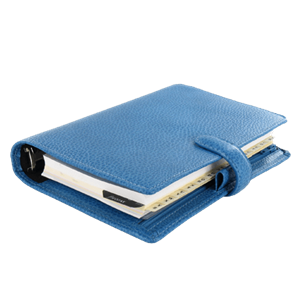 Preventative care can strengthen your body and save you money because it reduces serious injury. If you are concerned about the integrity of your spine or are interested in routine preventative care, please call or visit our website and we'd be happy to set up an appointment at your earliest convenience.
Related Procedures