Current Special Initial Exam and Adjustment $69
While some patients only require a quick one-time adjustment to relieve minor aches and pains, others may visit on a more frequent basis, or as needed. Our overall goal is to help you improve your health by reducing the pain you're experiencing and to educate you on preventative care. In order to provide the most effective treatment plan, we conduct thorough tests to properly diagnose your condition. Every treatment plan is personalized to fit your specific condition, injury, and overall needs.
Common Conditions Treated
At Round Rock Health and Wellness, some of the common conditions treated through chiropractic therapy are listed below:
Spinal Dysfunction & Pain:
Injury or pain of the spinal cord that damages the discs, cartilage, and ligaments that surround the bones of the spine can cause misalignment, which often leads to pain in the neck, mid-back and lower back.
Disc Degeneration:
Disc degeneration occurs when the soft tissue and cartilage between the disc plates begin to wear, eventually causing arthritis. Also known as degenerative disc disease, this can cause pain throughout the lower back or spine and often gets worse over time.
Headaches & Migraines:
Millions of people suffer from headaches and migraines, but studies have shown with simple adjustments to the spinal cord, the majority of patients experience relief. Misalignments in the spine and lack of support in the neck, can be the cause of frequent headaches and severe migraines.
Temporomandibular Joint Disorder (TMJ):
TMJ can create pain that is central to the joint that connects the jaw and temporal bones. Pain or injury to this joint can be caused by teeth grinding, poor posture, or repetitive movements, such as gum chewing. This can cause jaw locking, misalignment of the teeth, and difficulty in chewing.
Leg Pain:
Different types of leg pain can result from misalignment in the lower back. The pain that stems from the spine can shoot down the legs creating great discomfort. Symptoms may include, tingling, numbing, or aching in the leg.
Arm/Shoulder Pain:
Pain in the shoulders and arms may be due to injury of the neck or spine. Such injuries may be caused by trauma, such as a fall, sports injury, or a car accident, or an abnormal misalignment of the spine due to a bulging disc.
Degenerative Joint Disease (DJD) & Pain:
Also known as osteoarthritis, is caused by inflammation in the joints due to loss of cartilage. This loss can be caused by genetics, trauma, aging or injury and result in stiffness, swelling or lack of motion in the hands, feet, spine, hips or knees.
Hip Pain:
Many different types of hip pain are a result of misalignment of the spine. However, in some cases injury or trauma can result in excruciating hip pain that prevents patients from standing, or walking.
Carpal Tunnel Syndrome:
Carpal tunnel syndrome occurs when there is numbing, tingling, soreness, or pain in the hand due to overuse or injury of the median nerve in the wrist. The median nerve flows from your fingers, up the forearm.
Fibromyalgia:
This refers to chronic back pain or muscle pain that is usually tender to the touch. Often, patients who have fibromyalgia also suffer from sleep disorders, depression, and extreme fatigue.
Sciatica:
The symptoms associated with sciatica include pain such as stiffness, numbing, pinching, or tingling that travel down the sciatic nerve. The pain is designated to the back and behind the legs.
Herniated Disc:
A herniated disc occurs when a degenerative disc leaks fluid into the spine, causing excruciating pain. The fluid creates pressure build-up and that's what causes pain down the spine and legs.
Spinal Stenosis:
Compression in the cervical spine (neck) or lumbar spine (lower back) creates a condition known as spinal stenosis. Symptoms include leg or arm weakness, pinching, and numbing.
Asthma & Allergies:
Misalignment of the spine and upper neck may negatively affect allergies and respiratory function. Many patients have experienced an improvement in their allergies and breathing because of chiropractic adjustments.
Pre/Post-Natal Pain:
Pregnancy can cause pressure on the back, legs and feet and once the baby arrives, internal readjustments can also lead to similar pain. Receiving a chiropractic adjustment pre-or post pregnancy can do wonders for a woman's body.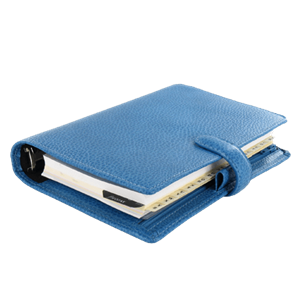 Chiropractic services vary and range depending on the nature of the pain and injury that is being addressed. Our chiropractic clinic offers first-time patients unique specials to help get them on the road to recovery. Our Chiropractors can treat a number of ailments and work hard to help bring health and vitality to each patient. It is our promise that each patient receives one-on-one attention, nutritional guidance, and a take-home routine as components of an individualized wellness program. We invite you to call Round Rock Health and Wellness to learn more and schedule your first consult.
Related Procedures