Current Special $69 for Initial Exam and Adjustment
Chiropractic focuses on examining the body as a whole. We look at symptoms patients present with to see if there could be interference on the nerves coming off the spinal cord. We examine the spine to see if there is any interference on these nerves by misalignments on the spine. The goal is to reduce pain and improve a patient's mobility and functionality. Dr. Blair , is always expanding her knowledge and expertise to offer the most effective chiropractic care for Round Rock and Austin, TX area patients. Dr. Blair focuses on complicated pain issues and orthopedic conditions, and are dedicated and focused on identifying the source of pain in your body to bring it back into balance. Our Chiropractor offers the following services:
Routine Adjustments
Rehab Chiropractic
Sports Chiropractic
Functional Medicine
Pregnancy and Post-Pregnancy Chiropractic
Preventative Spine Care
Core Stabilization
Postural Training and Rehab
Neuro-muscular Reeducation
Our mission during the first visit is to get to know you, your health goals and fully assess all of your needs and concerns. We will have the first visit will cover all the logistics to move forward toward your first treatment. First, our office will have you fill out some minor paperwork that will provide us with general information about you and your condition. This information includes your name, age and a brief description of the pain you are experiencing. Next, you will meet with the doctor and have a face-to-face consultation to discuss your condition and medical history. Our team will perform some diagnostic tests to better understand your condition and pinpoint the pain you are experiencing. In order to be thorough and provide the safest care possible, X-rays may be recommended to further distinguish the condition. All of this information assists us in developing a treatment plan that is specific to you. We may ask you to avoid certain activities, or to do some home exercises, such as basic stretching in preparation for your first treatment.
Chiropractic Services Reviews
"I went to RR Wellness off of recommendation from a friend. I am having terrible back issues and decided the chiropractor was the best way to go. Dr Binner is absolutely fantastic. His bedside manner is wonderful. He took plenty of time with me, listened to me, and walked me step by step through the process. He was supportive of my goals for being there and gave me specific instructions to be able to attain them. I have never been so happy with a doctor before, and will definitely continue to go. I highly recommend him and cannot wait to use the other services provided at his office (massage therapy, etc)"
- A.P. /
Yelp /
Mar 27, 2011
"My wife and I looked for a place that offered whole body health for our entire family rather than a place that offered a single type of treatment.My wife found Round Rock Health & Wellness via web searches. We called them as well as the other candidates on our list. We found them to be informative and helpful on the phone so we proceeded to make appointments.Our in-office visit held our expectations that we had on the phone. The staff was helpful, engaging, respectful and amenable.Both, my wife and I, have seen Dr. Binner (chiropractor) and we would rate him as one of the best we have seen. This assessment comes from over a decade of assessing different chiropractors from various backgrounds and geographical locales. He was knowledgeable and informative about spinal manipulation as well as how various foods and supplements can help/hinder your overall health (beyond spinal health).Additionally, my wife and I have also seen Suzanne Andrews, LMT. I will admit, we have extremely high expectations from a massage therapist. We have had massages from various LMTs with different styles, backgrounds and locales. My wife and I have visited other countries as well as had LMTs from other countries work on us. Suzanne is easily one of the top that we have ever had the pleasure of receiving a massage from. She was both informative and knowledgeable about how seemingly unrelated muscles affect the tension in others.We subscribe to the Massage Club and it was clearly explained to us. We knew that a set amount would be charged to our card per month for one massage credit. We understood that we had to use that credit within 6 months. You can also cancel the Massage Club at anytime without penalty. If you do not plan on getting monthly or bi-monthly massages, you may want to just pay the undiscounted rate when you do visit.My wife and I are both satisfied clients of Round Rock Health & Wellness. I have and will continue to recommend this business to others."
- L... /
Yelp /
Feb 18, 2014
"I can't say much of their other services, other than the chiropractic care. I exclusively worked with Dr B (Binner) almost the entire time that I went to RR health and wellness. Dr B was a God sent. I was so irritated with all these terrible aches and pains, but with Dr B's adjustments, wellness recommendations (nutrition and otherwise) and words of inspiration I got back on a good path. He's a wholesome dude and will help you find ways to enjoy life with less pain. I can't say enough good about Dr B. He's a joy to be around and I would give him 6 stars if I could."
- V.P. /
Yelp /
Jun 20, 2016
"So thankful to have found Dr. B. He is so good. I felt very comfortable from my first visit. Gentle, caring and helps guide to strengthen the body for life. Every massage has been wonderful. Excellent service!"
- R.A. /
Facebook /
Dec 11, 2015
"I've been seeing Dr. Blair for prenatal adjustments and she is amazing! I look forward to going in each week because I always feel so much better! Highly recommend Round Rock Health and Wellness!"
- L.F. /
Facebook /
Feb 18, 2017
Previous
Next
After the initial consultation, if time allows, treatment may be provided during the same office appointment. In many cases, patient's typically have their follow-up visit within 1 – 2 days. During this appointment, the Chiropractor will proceed with treatment. Every treatment varies and is uniquely designed for the patient depending on his or her condition. You can expect the Doctor to perform very specific spinal adjustments, stretching techniques and guide you in specific therapeutic exercises as to allow optimal spinal function, increased nerve flow and soft tissue balance. Commonly, treatments also include dietary and nutritional counseling, and lifestyle modification counseling and discussion of other testing that may be needed. You will be surprised how simple adjustments in your diet can improve how you are feeling. We will also work with your Medical Doctor when needed as to work as a team to bring you back to a state of optimal vitality.
Even thought the spinal adjustment and treatment recieved at our clinic is extremely important in the return to optimal vitality, we also know that what you do on a daily basis is just as important. For this reason, Dr. Blair takes the time with every patient to educate them on what they need to add into and avoid on a daily basis. It is your body and very important that you learn how to take care of it. We are hear to teach you how to do so in the most effective and efficient way. We are on your team and want you to thrive now and years from now, not just be temporarily out of pain.
While chiropractic works wonders for the majority of patients, some may require or need additional therapies to help overcome their pain or injury. Other treatments, such as adjunctive therapy may also be used to reduce pain. Adjunctive therapy includes massage therapy, therapeutic stretching, and acupuncture. For patients who show positive outcomes with chiropractic therapy alone, it is common to visit several times per month. The length and frequency of appointments vary.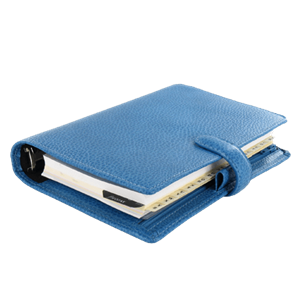 If you are experiencing muscle pain, spams, back pain, or migraines, call our office today to schedule a consultation, and our doctor will be happy to discuss treatment options that are available to you.
Related Procedures