Initial Acupuncture Session $88 ($83 for members)
Follow Up Sessions $82 ($76 for members)
Package of 5 Follow Up Sessions $225
60 Minute Acupuncture plus East West Massage $89
75 Minute Acupuncture plus East West Massage $107
Patients choose acupuncture for many different reasons, but typically it's thought of as a complementary treatment. Which means, acupuncture is combined with another treatment to enhance healing. It's a natural therapy that is known to bring instant pain relief. Therefore, patients are comfortable with receiving treatment that is homeopathic in addition to prescription medicine, or another therapy such as chiropractic care. There are many diverse conditions that are treated with acupuncture, ranging from musculoskeletal pain to depression. These conditions have been known to dramatically improve or dissipate entirely with reoccurring acupuncture treatment.
At Round Rock Health and Wellness, our philosophy is to understand each patient's needs and find a solution to bring their bodies and minds back into balance. We are proud to offer acupuncture to patients as an excellent option for stress and pain relief.
Commonly, acupuncture is not the sole remedy used, but to accompany the primary care of the patient. Our Acupuncturist uses several methods such as cupping, The practice of placing needles in certain points of the body is thought to unblock the "Qi," also known as Chi. Used either alone or in combination with another treatment, Acupuncuture is beneficial for helping with:
Musculoskeletal pain
Back pain
Sciatica
Motor disorders
Fibromyalgia
Headaches
Dizziness
Allergies
Asthma
Sinusitis
PTSD
Anxiety
Depression
Sleep disorders
High blood pressure
Addictions
According to Evidence based Acupuncture:
Diseases, symptoms or conditions for which the therapeutic effect of acupuncture has been shown but for which further proof is needed:
Abdominal pain (in acute gastroenteritis or due to gastrointestinal spasm)

Acne vulgaris

Alcohol dependence and detoxification

Bell's palsy

Bronchial asthma

Cancer pain

Cardiac neurosis

Cholecystitis, chronic, with acute exacerbation

Cholelithiasis

Competition stress syndrome

Craniocerebral injury, closed

Diabetes mellitus, non-insulin-dependent

Earache

Epidemic haemorrhagic fever

Epistaxis, simple (without generalized or local disease)

Eye pain due to subconjunctival injection

Female infertility

Facial spasm

Female urethral syndrome

Fibromyalgia and fasciitis

Gastrokinetic disturbance

Gouty arthritis

Hepatitis B virus carrier status

Herpes zoster (human (alpha) herpesvirus 3)

Hyperlipaemia

Hypo-ovarianism

Insomnia

Labour pain

Lactation, deficiency

Male sexual dysfunction, non-organic

Ménière disease

Neuralgia, post-herpetic

Neurodermatitis

Obesity

Opium, cocaine and heroin dependence

Osteoarthritis

Pain due to endoscopic examination

Pain in thromboangiitis obliterans

Polycystic ovary syndrome (Stein–Leventhal syndrome)

Postextubation in children

Postoperative convalescence

Premenstrual syndrome

Prostatitis, chronic

Pruritus

Radicular and pseudoradicular pain syndrome

Raynaud syndrome, primary

Recurrent lower urinary-tract infection

Reflex sympathetic dystrophy

Retention of urine, traumatic

Schizophrenia

Sialism, drug-induced

Sjögren syndrome

Sore throat (including tonsillitis)

Spine pain, acute

Stiff neck

Temporomandibular joint dysfunction

Tietze syndrome

Tobacco dependence

Tourette syndrome

Ulcerative colitis, chronic

Urolithiasis

Vascular dementia

Whooping cough (pertussis)
And diseases, symptoms or conditions for which there are only individual controlled trials reporting some therapeutic effects, but for which acupuncture is worth trying because treatment by conventional and other therapies is difficult:
Chloasma

Choroidopathy, central serous

Colour blindness

Deafness

Hypophrenia

Irritable colon syndrome

Neuropathic bladder in spinal cord injury

Pulmonary heart disease, chronic

Small airway obstruction
Reviews
"Every Massage therapist and office staff member I have interacted with over the past 10 years have all been fabulous. I definitely recommend to everyone for both massage and chiropractic services! I have been a member for over 10 years and extremely happy with Round Rock Health & Wellness!"
- C.P. /
Google /
Jun 12, 2017
"My son was born at the end of April and was struggling with colic, acid reflex and no sleep. I was struggling with postpartum, exhausted and just learning how to survive with 2 under 2. I was in the trenches for sure. Dr. Blair adjusted me while I was pregnant and I believe that she was the reason I had a such an easy labor. So I decided to call her to schedule an appointment for my son. The fist appointment she explained to me everything she did and really helped me understand why chiropractic could help. After the first couple of adjustments my son slept through the night (where before we were sleeping maybe 2 hours) his body was more relaxed and passing gas like he should. We now have been going for several months now and the adjustments + essential oils+ Dr. Blairs awesome guidance is helped in more ways I can count. I would highly recommend her and her staff for all your chiropractic needs and advice."
- A.W. /
Google /
Sep 18, 2018
"We absolutely love Dr. Blair! She saw me for my pregnancy once a week and then twice a week for the last month. I had very minimal pain and easily gave birth to an almost 9 pound baby! My daughter had her first adjustment today at 2 weeks old and she loved it! I've never seen her so calm. Dr. Blair goes above and beyond for her clients, couldn't ask for a better or more knowledgeable chiropractor!"
- M.F. /
Facebook /
Sep 07, 2018
"Friendly and helpful staff. Doctor Blair is always eager to help and answer any questions. Very knowledgeable and helpful for any kind of issue."
- M.J. /
Google /
Jun 12, 2018
"My son sees Dr. Blair to help with his sleep and hyper activity. In the past 3 months we have seen increased sleep, going from waking at 4:30am to sleeping till a normal hour. Dr. Blair and her staff are friendly and flexible. My son looks forward to going to see them, they are very kid friendly. Dr. Blair is very knowledgeable, patient and does an amazing job adjusting an active 3 year old."
- C.H. /
Google /
May 15, 2018
Previous
Next
Acupuncture is a healing therapy that uses fine thin needles to relieve pain and treat various conditions. Patients can expect to receive numerous insertions of fine needles throughout their body. Your skilled Acupuncturist will feel for points of tension and insert needles where necessary. The insertion may cause slight discomfort but patients tend to experience immediate relief of pain upon contact. It's also commonly used in sports therapy to improve range of motion and musculoskeletal pain. Patients regularly receive treatment because of it's therapeutic benefits. After your session, you can expect to feel more relaxed and rejuvenated. Private session range from 30 minutes to 1.5 hour depending on the condition(s) being treated.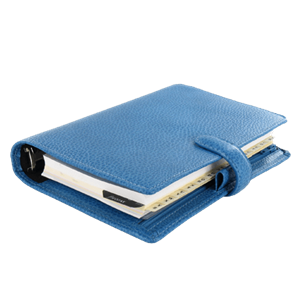 Learn More About Acupuncture
If you are experiencing any of the above conditions, please call to schedule an appointment so we can understand your pain, stress level, or other discomforts you wish to address. Our Acupuncturists look forward to meeting you, and working with you.
Related Procedures