Acupuncturists have many different methods, but here at Round Rock Health and Wellness, we focus on needling, cupping and herbal supplementation. We are proud to offer our patients a variety of treatments, especially to patients who have a needle phobia but still wish to experience acupuncture therapy. These services provide a natural avenue for the body to heal and restore imbalances. Our Licensed Acupuncturist consults with every patient on their health and service preferences prior to treatment. Our goal is to provide patients with exceptional care and to empower them on their journey to healthy living.
The following treatments are offered during private sessions at Round Rock Health and Wellness:
Needling
The use of fine needles that are placed on trigger points and areas of tension to release stiffness, stimulate nerves, and relieve pain. This treatment is also known to increase circulation.
Cupping
This method utilizes glass or silicone cups that create a suction when applied to the skin. The suction generates a massage-like sensation, releasing muscle tension. The cups are usually left in place for 3 – 5 minutes.
Herbal
Your Acupuncturist may recommend some herbal supplements in addition to your acupuncture therapy. Taking herbal supplements is thought to help restore imbalances in the body.
Aromatherapy $10
The use of essential oil concentrates to enhance the body's ability to rectify its issues.
Cupping and Gua Sha $10
Both cupping and gua sha can be utilized to relieve stagnation of qi. This is done by suction or scraping of the tissues. Both of these therapies leave marks on the body that typically clear up in 3-7 days depending on the severity of the stagnation.
East West Massage $18 per 15 minutes
Modalities that may be included are Tuina and Swedish and Shiatsu and medical Qi Gong.
Private Qi Gong Instruction $20 per 15 minutes
Dance-like sequences of movement. These lovely freeing movements may be done seated or standing. Qi Gong can open the energy pathways to restore balance of body, mind, and spirit.
Also used are: Acupuncture , Acupuncture with Electro-stimulation, Ear or Auricular Acupuncture,TDP Mineral Heat Lamp (a therapeutic substitute for Moxibustion), Prescription of Chinese Herbs and Chinese Herb Consultations, Chinese Nutrition (In TCM, Nutrition is considered the first line of defense in health matters.)
Acupuncture Treatments Reviews
"My experience was really wonderful. I had a really bad spell of vertigo that sent me to the ER. The doctors there ended up telling me they didn't know what to do, and essentially gave me no advice besides, here is some Valium hope you get better. After days of no improvement, I went to RRH&W. I came in for acupuncture and met Molly. She was amazing. She was sweet and acted as if she truly cared, something I never get from traditional medicine. She discussed diet changes with me, and after three treatments my symptoms improved dramatically. I cannot tell you how happy I am with her, and the center overall. It was nice to be treated with care, and like I am a human being not just some test subject. It was my first time trying acupuncture, and I was pleasantly surprised with the results. I think the combination of the treatment, some Chinese herbs, and improved diet recommendations from Molly have set me back on the road to healing. I have not tried the other departments at the clinic but I am sure they are top notch. I HIGHLY recommend Molly and I am sure you will find her pleasant and willing to listen to your complaints and really come up with a personalized plan to tackle your ailment. Thanks again!!"
- T.H. /
Google /
Jan 26, 2016
"Even though it's a bit of a drive for me I am so happy I started seeing Brennan for acupuncture. I suffer from migraines, clusters, tension, allergy and sinus headaches. I had one for 2 weeks that wouldn't go away. After just 1 treatment I noticed it seemed to be lessening in severity. After 2 more sessions I am finally starting to feel human again. I'm really excited Brennan offers community acupuncture because I can afford it and will be able to keep coming. Thank you!!?"
- J.S. /
Facebook /
Oct 29, 2016
Previous
Next
Patients can expect to experience different sensations depending on the service they choose. Typically, needling is the the primary service provided to patients and cupping, microcurrent stimulation and herbal therapy are used in addition to this service. Patients can choose one of these additional services or can opt out of utilizing them all together. Cupping or other modality may replace needling as their primary treatment.
During needling, patients can expect to feel tiny pinching upon insertion but most don't feel any discomfort. Cupping can leave patients with circular red marks or bruises but they generally disappear after a few days. After cupping, patients can expect the area treated to feel a little sore but only for a day or 2.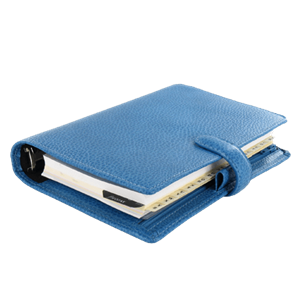 Experience for yourself the healing and restorative services through private acupuncture sessions we have to offer at Round Rock Health and Wellness in the Greater Austin, TX area. If you are interested in learning more about our services, call our office and we'll be happy to answer any of your questions.
Related Procedures