First Visit $95
Follow ups $85
Follow up packages available- These make excellent gifts
6 Sessions for $380 (Buy 5 Get one free)
12 Sessions for $750 (Buy 10 Get two free)
Round Rock Health and Wellness is proud to have multiple Acupuncturists on-staff so that we can cater to the needs of our growing practice. We offer private sessions to our patients, which provides comfort, seclusion, and a tranquil experience when visiting our center for acupuncture care. Depending on the type of experience you are seeking, we can perform techniques that will relax your mind and body, or treat specific pain. Our Acupuncturists will be happy to discuss the different options that are available to you and provide recommendations for your treatment. Techniques will vary depending on your source of tension, injury and where it is located on the body. Private sessions provide patients with a relaxing experience with a with a focus to decrease tension and pain, and improve overall well-being.
During private treatment sessions, patients receive Acupuncture in a secluded room. The therapy is performed one-on-one with only the patient and acupuncturist present. During a private session, patients receive a combination of different techniques to treat their pain with the freedom of seclusion and undivided attention. We offer private sessions because some patients may need to undress for their treatment. These sessions also provide patients with the quality time and care they need to heal their pain.
Reviews
"Every Massage therapist and office staff member I have interacted with over the past 10 years have all been fabulous. I definitely recommend to everyone for both massage and chiropractic services! I have been a member for over 10 years and extremely happy with Round Rock Health & Wellness!"
- C.P. /
Google /
Jun 12, 2017
"My son was born at the end of April and was struggling with colic, acid reflex and no sleep. I was struggling with postpartum, exhausted and just learning how to survive with 2 under 2. I was in the trenches for sure. Dr. Blair adjusted me while I was pregnant and I believe that she was the reason I had a such an easy labor. So I decided to call her to schedule an appointment for my son. The fist appointment she explained to me everything she did and really helped me understand why chiropractic could help. After the first couple of adjustments my son slept through the night (where before we were sleeping maybe 2 hours) his body was more relaxed and passing gas like he should. We now have been going for several months now and the adjustments + essential oils+ Dr. Blairs awesome guidance is helped in more ways I can count. I would highly recommend her and her staff for all your chiropractic needs and advice."
- A.W. /
Google /
Sep 18, 2018
"We absolutely love Dr. Blair! She saw me for my pregnancy once a week and then twice a week for the last month. I had very minimal pain and easily gave birth to an almost 9 pound baby! My daughter had her first adjustment today at 2 weeks old and she loved it! I've never seen her so calm. Dr. Blair goes above and beyond for her clients, couldn't ask for a better or more knowledgeable chiropractor!"
- M.F. /
Facebook /
Sep 07, 2018
"Friendly and helpful staff. Doctor Blair is always eager to help and answer any questions. Very knowledgeable and helpful for any kind of issue."
- M.J. /
Google /
Jun 12, 2018
"My son sees Dr. Blair to help with his sleep and hyper activity. In the past 3 months we have seen increased sleep, going from waking at 4:30am to sleeping till a normal hour. Dr. Blair and her staff are friendly and flexible. My son looks forward to going to see them, they are very kid friendly. Dr. Blair is very knowledgeable, patient and does an amazing job adjusting an active 3 year old."
- C.H. /
Google /
May 15, 2018
Previous
Next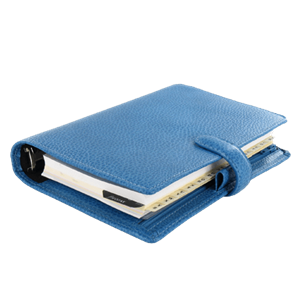 Schedule Your Appointment
Acupuncture is a great therapy to reduce stress, tension, pain, and soreness. Regardless if you have a private session or have your treatment at our facility, you will have an exceptional experience. This is something we strive to provide every patient that comes to Round Rock Health and Wellness. If you are interested to learn more, call our office today to schedule your consultation.
Related Procedures