Initial Acupuncture Session $88 ($83 for members)
Follow up Sessions $82 ($76 for members)
Package of 5 Follow Up Sessions $225
60 Minute Acupuncture plus East West Massage $89
75 Minute Acupuncture plus East West Massage $107
At Round Rock Health and Wellness, we offer a wide variety of health treatments, including Acupuncture. Even though this treatment has been around for centuries, it has risen in popularity in recent years because of its effective way to treat certain injuries, as well as soreness and pain.
The treatment is based on the principle that energy flows through the body in harmonious pathways known as meridians. When an injury or illness occurs, these pathways can become blocked which creates an imbalance. Acupuncture is performed to influence and stimulate this natural flow with the use of thin needles that lightly penetrate. Acupuncture also helps to reduce insomnia and anxiety. Our seasoned and Licensed Acupuncturists believe many ailments we suffer from today are caused by imbalances in our body, and Acupuncture assists in correcting those imbalances. We are passionate about providing patients with this amazing noninvasive therapy, which promotes natural healing and overall well-being.
People use acupuncture for so many different reasons. It can be a procedure on its own, or combined with other treatments, such as massage therapy or chiropractic therapy. Some studies have shown that acupuncture reduces nausea during pregnancy, and also for those who are undergoing chemotherapy. It is commonly used for headaches, arthritis, lower back pain, anxiety and depression, and certain addictions.
Acupuncture treats a wide range of conditions, including but not limited to:
Respiratory: allergies, cold, flu
Circulatory: high blood pressure, low blood pressure, atherosclerosis, coronary heart disease
Gastrointestinal: IBS, acid reflux, digestive difficulties
Gynecological: premenstrual syndrome, painful periods, infertility, menopause
Neurological: headaches, post-op pain, stroke recovery
Immune: Immune system support
Urogenital: UTIs, incontinence, sexual dysfunction
Emotional: stress, anxiety, insomnia, depression
Other Acupuncture benefits include: weight control, detox and addiction support, relief from pain, relief from fibromyalgia
Reviews
"Every Massage therapist and office staff member I have interacted with over the past 10 years have all been fabulous. I definitely recommend to everyone for both massage and chiropractic services! I have been a member for over 10 years and extremely happy with Round Rock Health & Wellness!"
- C.P. /
Google /
Jun 12, 2017
"They are so nice and helpful. I've only been 3 times and already notice a huge difference in my pain level and range of motion."
- P.W. /
Yelp /
May 11, 2018
"Dr. Blair is extremely knowledgeable and very gentle. I've also had great experiences with the massage and acupuncture here."
- A.Y. /
Yelp /
Apr 28, 2018
"I had my first Chiropractic treatment yesterday with Dr. Miller and I am beyond pleased. I have been struggling with Sciatic pain for well over 5 years and the treatment I received in one visit was amazing. I left feeling the blood flow and some relief just in one visit. Highly recommend going to see Dr. Miller."
- M.C. /
Google /
Apr 25, 2018
"Where do I even begin? I have nothing but positive things to say about RRHWC. You walk in the door to see 1 of 3 sweet, bright eyed desk girls who all know my daughter & I by name. The office is so clean and well put together too. The massage staff are amazing as well, Stefanie is my favorite for sure, so kind but has the strong hands???????? Now on to, Dr. Blair. I could say she saves my life DAILY. I have an awful back condition, two different issues, in two separate parts of my back. I have been trying chiropractor after chiropractor, but tired of the cookie cutter treatment I was being given. Dr. Blair takes the time to talk with me every time about what's going on, and what the solution is. Whether is an adjustment from her, a change in diet, or just some stretches; she lays it all out for me. Not to mention, she give my daughter amazing care. Solving our digestive issues, allergies, and especially her ATTITUDE :) If you're looking for a chiropractor just stop now because you've found the one!"
- C.E. /
Google /
Apr 24, 2018
Previous
Next
All patients are required to fill out a questionnaire and brief summary of the pain they are experiencing prior to treatment. (See Our NEW PATIENTS tab for the needed forms). atients should also eat a full meal at least 2 hours before their session. During private sessions, patients may need to remove their clothes for treatment, especially if patients are receiving treatment to their back, chest, abdominal area, or legs. Prior to treatment, the Acupuncturist may take your pulse and examine your tongue. This is all part of the diagnostic process.
Once the acupuncturist determines the point of tension and/or pain in your body, they will begin inserting needles. Don't assume that the areas of discomfort are where the needles will be inserted. A patient may be suffering from shoulder pain, but the needles will actually be inserted in the ankle. Initial insertion of the needles may be uncomfortable, but this is normal. The Acupuncturist may stimulate a needle several times to produce further healing. Other techniques, such as microcurrent stimulation may also be included in the session. Microcurrent stimulation is the use of a hand-held device that produces very tiny electrical impulses. Removal of the needles are typically painless.
Patients should wear loose clothing and may need to undress depending on the areas of treatment. Appropriate draping will be utilized if this is necessary. As the treatment progresses, you might feel a tingling, distended, warm, or slightly electric feel around the needles; these sensations are absolutely normal, called "Qi sensation". (Of course, if any needle is uncomfortable in any way, your practitioner will be there to adjust it or remove it altogether). Following treatment, patients can expect to feel very relaxed and should give themselves some time to reorient themselves before driving. Sessions will range from 30 minutes to 1.5 hour depending on the condition(s) being treated. Many of our patients come back routinely for additional treatments as needed. This varies depending on what is being addressed.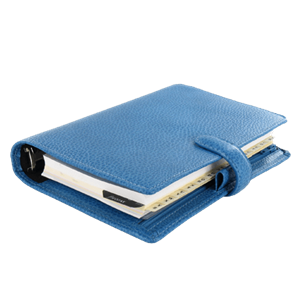 Pain Relief with Acupuncture
If you are feeling physical or emotional discomfort, give acupuncture a try! Call or visit our website to schedule an appointment at Round Rock Health and Wellness in the Greater Austin, TX area.
Related Procedures