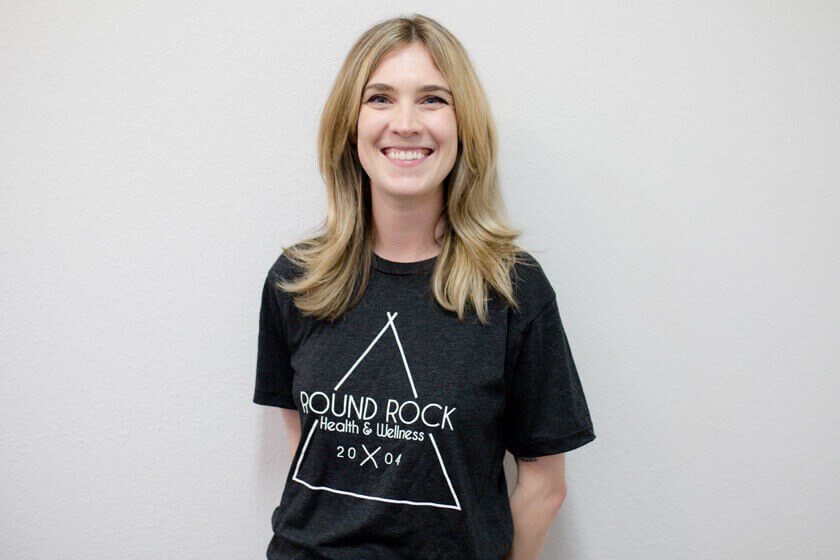 Allyson is Nationally Board Certified in Acupuncture and Chinese Herbal Medicine and licensed to practice in the state of Texas. A graduate of the rigorous four-year program at AOMA Graduate School of Integrative Medicine, she is trained in evidence-based care with a strong emphasis on integrating Eastern and Western Medical Philosophy. She is currently completing her Doctorate in Chinese Medicine at Pacific College of Oriental Medicine with a concentration in Integrative Gynecology.
Allyson came to Chinese Medicine through her own struggles with ADHD, Depression, and Anxiety. After experiencing first-hand the underwhelming care and treatment of mental health within the modern medical system, she sought out alternative treatment options. It was through Chinese Medicine, nutrition, and lifestyle changes, that she finally found sustainable and effective ways to manage her own health and this ultimately led her to pursue a career in the field.
Allyson is extremely passionate about Chinese Medicine and she views it as an integral addition to our modern healthcare system. She has extensive training in western medical diagnosis and treatment which provides an important framework for her approach to patient care. She believes that physical symptoms are merely one piece of a large, complex puzzle and each person is unique. Thus, her goal is to take the time to understand each patient's unique concerns, life circumstances, and history to offer the most comprehensive care possible.
Allyson is proud to offer a variety of services including acupuncture, custom herbal consultations, cupping, gua-sha, electroacupuncture, and nutrition & lifestyle consults. In addition to her Acupuncture license, she is certified in NADA (National Acupuncture Detox Association) Protocol, and Aroma Acupoint Therapy (AAT). She has spent time in immersive study of traditional medicine and herbalism in the Amazon of Peru and Ecuador as well as in India. These experiences coupled with her clinical education provide her with a unique and multi-faceted approach to health and well-being.